Broker's Profile
Testing the mettle and serviceability through a thorough review of its forex brokerage service is the XM Group.
XM Group took form in 2009 in Cyprus with its former name, Trading Point of Financial Instruments Ltd. The XM brand is a Group of online regulated forex. Over the years, this brokerage group has amassed a huge number of traders and reached to more than 196 countries globally. XM Group is most known for its MetaTrader platform suite offering, while its trademark service is its customer care, which provides 30 language options to support its clients.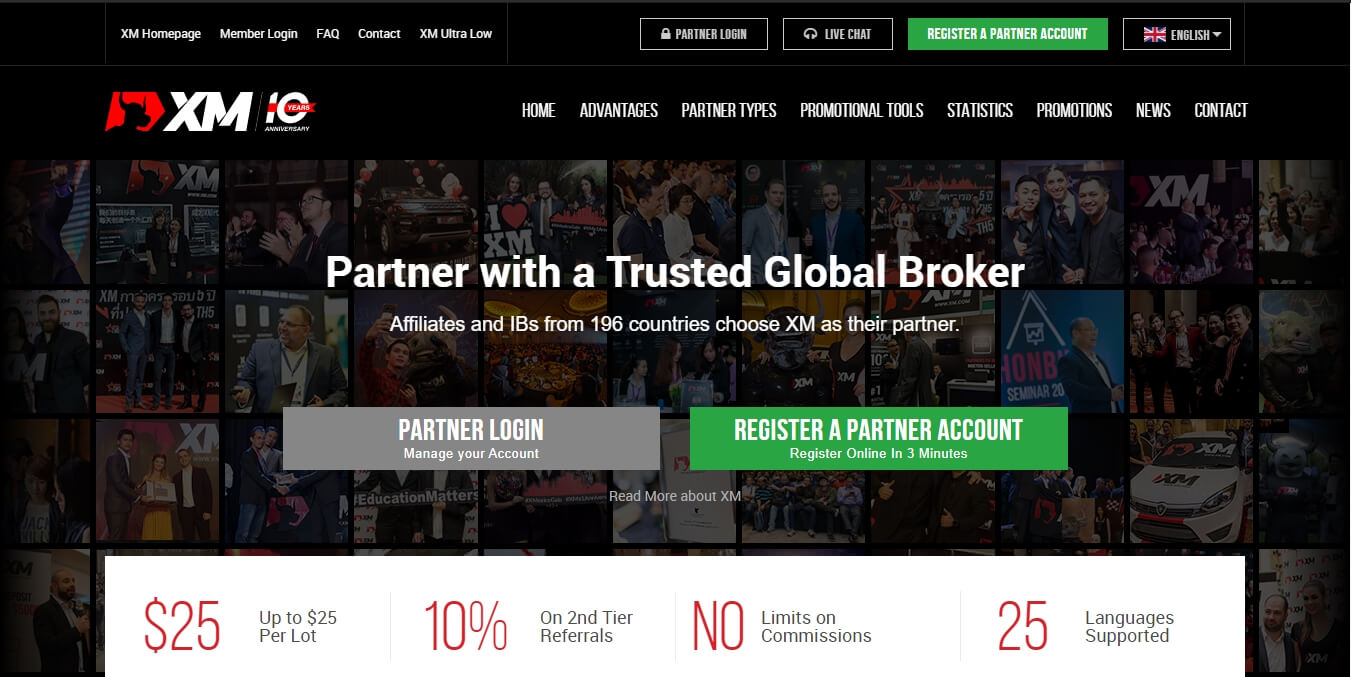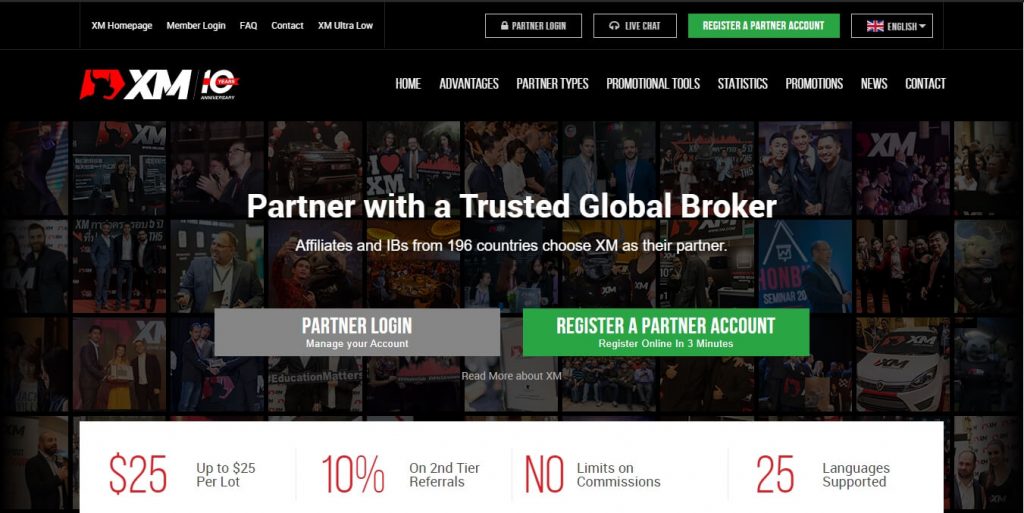 XM Group continues to evolve to provide better trading services to traders worldwide. Its ten years of existence in the trading industry has earned its reputation as a good forex broker, albeit it has been performing under the shadows of broker giants dominating the markets today.
Broker's Security and Regulatory Status
Establishing its integrity as an honest brokerage institution, XM Group is multiple licensed brokers. It has earned several distinctions along with its license to operate forex brokerage from the Australian Securities & Investment Commission (ASIC) and the Financial Conduct Authority (FCA).
Besides the above-mentioned regulatory merits, XM Group has also subscribed to the regulations set by the Markets in Financial Instruments Directive (MiFID) lording over the European Union nations. XM Group intently worked this out to boost its advocacy to build a secure trading institution among its clients. Hence, XM Group is compelled to be liable over its jurisdictions in Hungary, France, and Italy.
Over the past decade, XM Group has established itself as a safe and reliable forex broker rendering forex trading services in different parts of the world. In 2017, XM Global Limited was founded in Belize and was regulated by the IFSC.
Trade Offerings, Accounts, and Condition
XM's several broker brands will walk interested investors to multiple trade baskets in the form of CFDs with 1200 stocks, 8 commodities, 4 metals, 5 energies, 30 indices, and 57 currency pairs.
Currently, XM offers varying trading account types, including standard accounts, micro accounts, cent accounts, swap-free accounts, and Islamic accounts. The Standard, Micro, and Zero accounts all have this distinctive feature – these have custom-oriented conditions. Each of these accounts can be used for an Islamic account.
When we deal with the transaction costs using XM-sanctioned brokerage sites, the prices vary depending on the account type. The Micro and Standard accounts are both commission-free accounts, while the Zero Account is commission-based. XM also offers the XM Ultra-Low Account, but it is not offered across all XM brands.
Using the XM Zero Account, traders are faced with average spreads on the EUR/USD pair with 0.1 pips. If you take a look at the commission-free Standard Account and Micro Account, its average spreads for the same currency pair is at 1.7 pips. However, if we put the commission-based account into the picture, the average spreads will have traders trading the same forex pair at 0.8 pips.
In terms of the leverage level, XM Group observes varying levels depending on the account type. XM clients choose their leverage level between 1:1 and 888:1. However, recent rulings from regulatory bodies in Europe prohibited brokers from offering high leverages to avoid stupendous losses of clients. They have set a maximum leverage of 30:1. But since XM Group has clients outside the European bloc, its Australian clients are liberated to use high leverage levels that go up to 300:1.
Interestingly, XM brands are all acting as principal dealers in all their trade executions and do not offer re-quoting in all their trading account types. In essence, XM brands can afford to offer low spreads during particular market conditions.
XM has done a good job in its transparency in transaction fees. All the costs traders are charged during trading are available in the spreads and does not practice hidden fee charges. What XM Group charges its clients on trade transactions is the overnight fee.
One clear advantage XM Group has against its competitors is its no inactivity fees and zero deposit fees. Traders are not charged per month if their trading accounts are not actively used. What's more interesting is when traders open an account with any XM brand, they are not obliged to render a deposit fee.
Educational Materials and Trading Resource
If traders are to consider the research aspect of brokerage service provided by XM, they might find nothing surprising. XM has the same features that traders could also enjoy at some other research instruments used by other typical and mediocre forex brokerage sites.
XM has this feature called Tradepedia, which provides insightful resources for technical analysis. This usually details indicator tools, charts, and graphs. Tradepedia caters to the beginning traders and even to the most seasoned traders in search of trading strategies and significant trade signal visuals.
XM's daily feeds of forex and economic news are quite interesting as they are presented in a creative format wherein users are just like watching a TV interview.
Some other noteworthy features of XM's Research facility include webinars, economic calendars, how-to videos, forex seminar s streaming, technical indicator tools, etc.
In assessment, the educational and research facility offering of XM is sufficient though most of its features can also be found in other brokerage services. XM has to offer something new to the table to stay relevant in the forex research offerings out in the markets.
Trading Platforms and Special Perks
This aspect of trading service offerings is the lackluster side of XM Group that needs to be upgraded if they want to find themselves at the upper echelon of the forex broker elite group. Unfortunately, XM Group offers conventional and ordinary MetaTrader platforms. XM offers both the MT4 and MT5 web and app platforms for its clients. As most traders know, the MetaTrader platforms feature the usual set of technical analysis tools, including some stop and trailing orders. MetaTrader 4 and MetaTrader 5 are both available in iOS and Android devices.
Since the XM group sports nothing-fancy-but-simple-yet-reliable trading platforms, investors may be enticed by the company's special perks and bonuses offered. Let us leaf through some of XM's promotional bonuses that might interest traders around.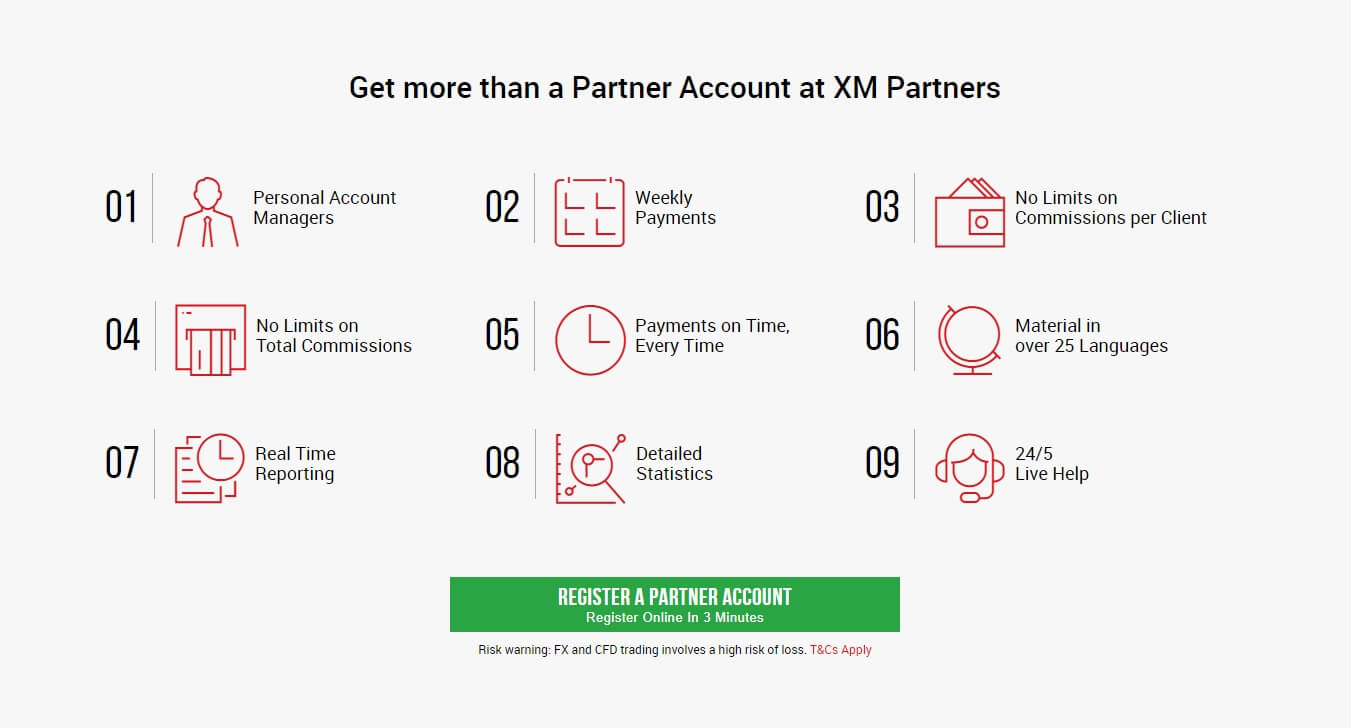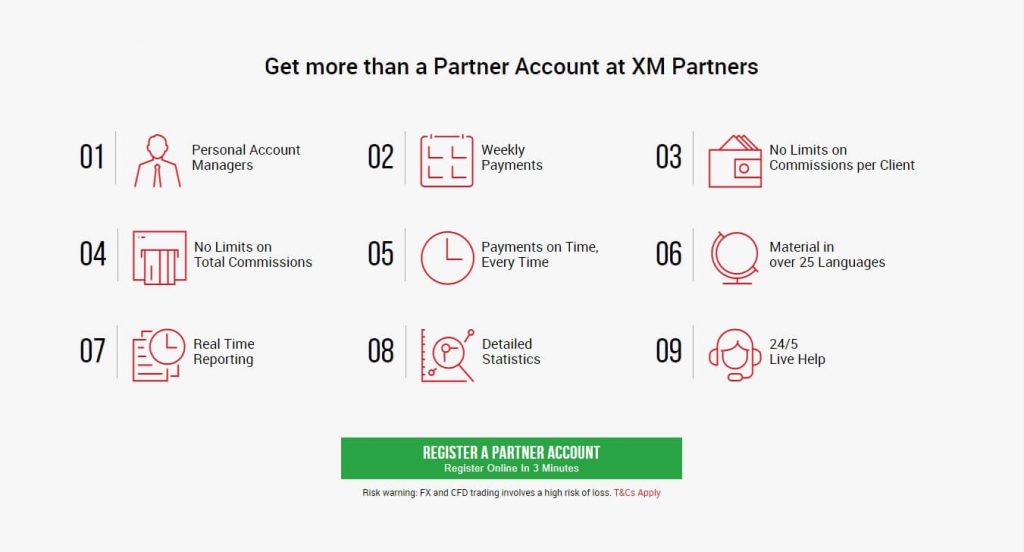 First on our radar is the NO DEPOSIT BONUS offer. This is a great catch for traders, especially those who are afraid of bumping into fraudulent forex brokers. It is also a good impression for traders that they have nothing to risk as they sign in for an XM trading account. However, that's the only time first-time XM trader account users can enjoy that bonus.
Another perk awaiting newly-signed up traders is the WELCOME BONUS. This particular reward is only earned by traders who signed up for an account and opted to make an initial deposit. They are rewarded with 100% as a welcome bonus to them.
For the old users of XM trading accounts, they get to receive LOYALTY BONUSES. Traders need to apply for this special perk and earn a certain number of points that traders can get upon executing trades with XM. The more they trade, the higher the points they accumulate, which can be converted to the LOYALTY BONUS after application.
Lastly, XM offers special seasonal bonuses. These benefits are coming every once in a while during trading with XM brands. This way, traders are treated by their eagerness and enthusiasm in trading forex. But these can all be discovered when traders stay being XM clients.
Deposit and Withdrawal Practices
If you think you've seen pretty much everything about what XM Group has to show off, wait till you learn about its conduct of withdrawal and deposit schemes.
XM Group provides an easy way for its clients to deposit and withdraw trading funds from their accounts. XM offers different avenues for money transfer, including credit cards, bank wire transfer, and e-wallets. E-wallets can be in the form of Neteller, China UnionPay, Western Union, IDEAL, SOFORT, Moneybookers, WebMoney, MoneyGram, Bitcoin, and Skrill.
XM Group is committed to providing a convenient funding transaction to its clients; that's why it allowed local bank transfer that enables its clients to deposit their trading accounts through commercial banks with no conversion charges. Note, however, that XM Group imposes a minimum five dollar deposit amount for the payment mentioned above options in all countries across the globe.
On top of it, clients are charged with no fees for both withdrawal and deposit transactions. XM Group also covers the transfer fees of its clients. Convenience at its finest, it is for XM Group brokerage funding service.
Leave or Cleave?
After a thorough rundown of XM Group's brokerage services, let us weigh in all aspects of the services to find out which type of traders can fit into the brand.
XM Group seems to be a fine and classic kind of broker. Safety and convenience are both guaranteed, although nothing special or new is on its service platter. XM is a steady and ever ready forex service provider, a good characteristic of a broker for traders who look for a dependable firm.
There may not be anything special by its trading platforms in MetaTrader, but the seamless trading service is what it has to offer.
XM Group is not the kind of broker traders would shun as its security and transparency are the vanguards of its brokerage service.