What BitMEX is All About
It is focusing mainly on Margin Trading; BitMEX's business supplies a derivative exchange platform. What this means is that the business does not delve into the trading of actual digital currencies, but the contracts that follow the pre-set price for a Cryptocurrency. Trading in this kind of system, one is permitted with the benefit of leverage of up to 100x can be reached.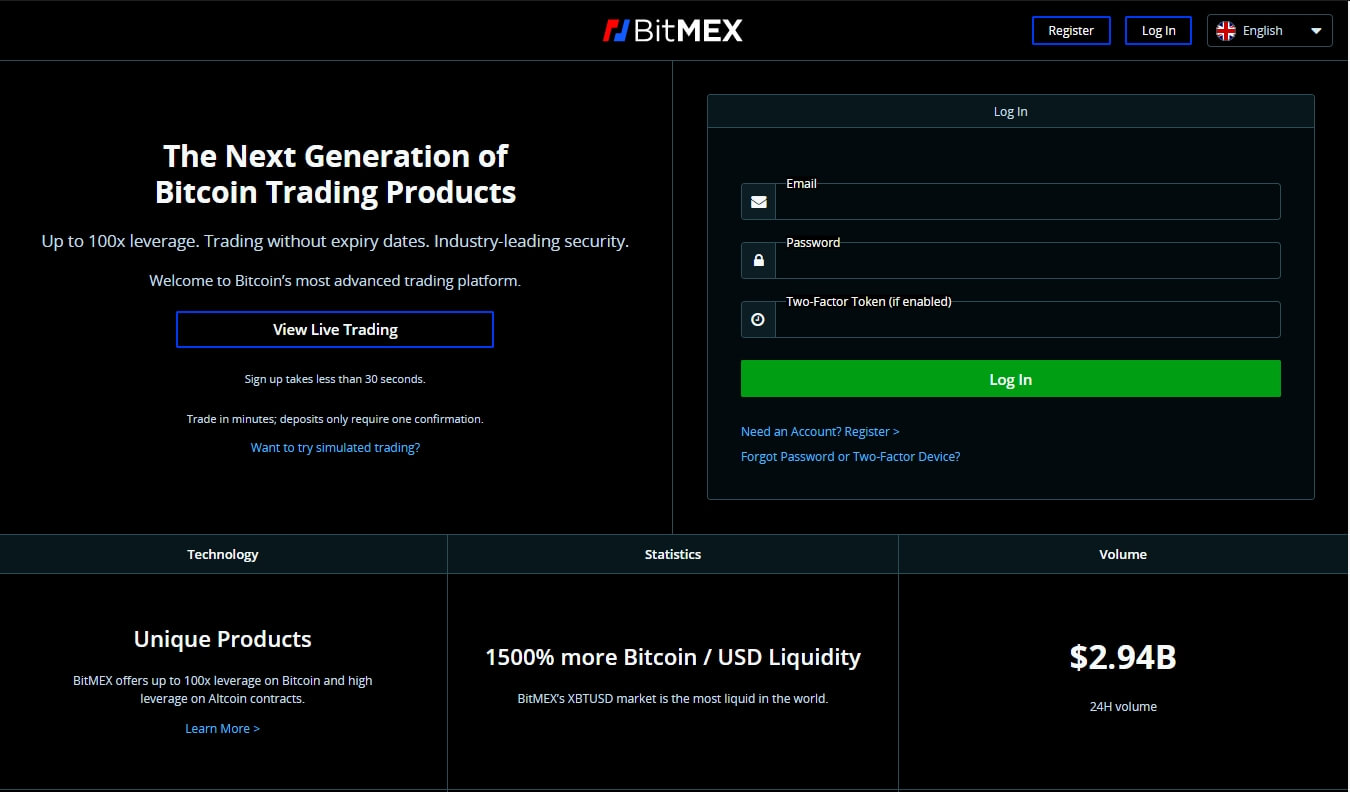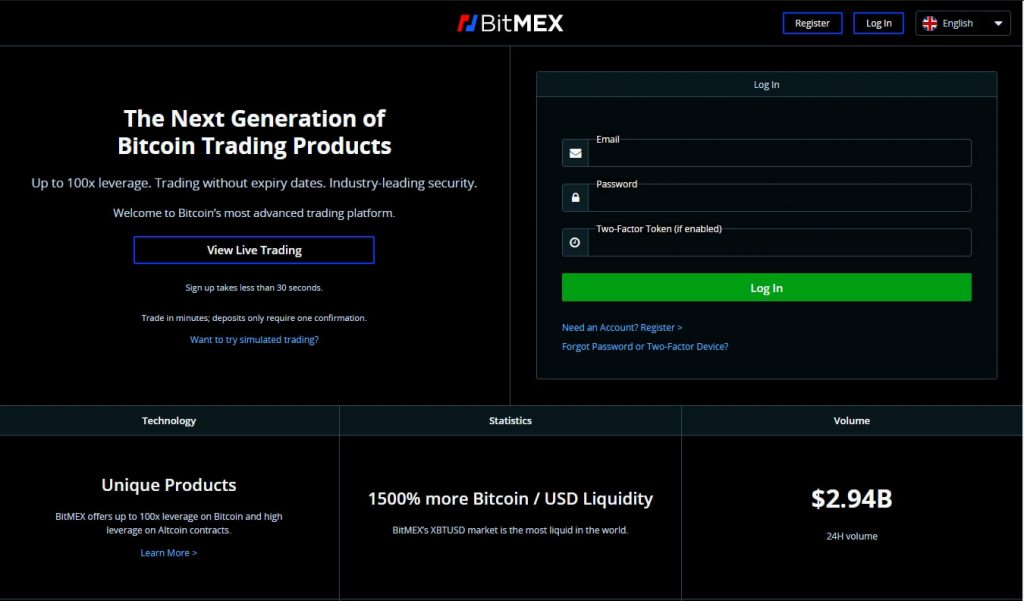 But what is Margin Trading exactly? Within the confines of the stock market, Margin Trading is the process wherein investors purchase a certain amount of stocks that they cannot really afford. In India, Margin Trading is also known as Intraday Trading, something that various stockbrokers provide in the country. What happens in Margin Trading is that securities are bought and sold within one session.
It must be expressed that this kind of trading involves high volatility. As this is the case, trading with BitMEX will prove advantageous to its users. Margin Traders can earn handsome profits by spending only a morsel of the traders' actual earnings. But of course, this may also go the other way as one can easily lose money quickly.
An interested party should take careful measures when trading within the context of service providers such as BitMEX, especially if one is not an experienced trader. However, it must be registered that does not, in any way, discourage anyone interested in BitMEX despite being a newbie in the field. What is simply being said here is that the more tenured and more experienced in the field is the one with the edge with this kind of venture.
It might create confusion for newbies then, but let this feature walk you through the specifics so that it might become a viable option for a thoroughly interested party.
The Types of Contracts BitMEX Offers
First off, let us take a look at the kinds of Contracts that BitMEX has in their artillery:
Future Contracts
This refers to a deal that comprises of either buying or selling a digital currency at a price that has already been set at a specific time in the future.
Perpetual Contracts
This contract classification is not that different from the Futures Contract. The only thing that separates it is that it doesn't expire or doesn't give over to settlement.
Upside Profit Contracts
Upside Profit Contracts permit buyers to participate in a trade when a Cryptocurrency sees a potential upside. In this system, the buyer purchases a premium on the trade date for which he is qualified. This is done for the receipt of the difference between the price of the digital currency and strike on the maturity date, that is if it should prove positive. Also, for this to be possible, no other payment should occur.
Downside Profit Contracts
Needless to say, by the name itself, this is the exact opposite of an Upside profit Contract. Buyers are let in on the potential downside of digital currency.
Coins Welcomed in BitMEX
Although BitMEX has BTC as its primary trading coin option, its users are allowed access to the other altcoins in the market. These include:
Bitcoin Cash
Cardano
EOS
Ethereum
Litecoin
Tron
Ripple
Trades with Bitcoin have both Spot and Futures trading options. All the other currencies only have Futures markets.
Currently, one must be informed that BitMEX does not support fiat currency. The exchange, to reiterate, is only conducive for Bitcoin. This means both profits and losses are displayed for Bitcoin despite also working with other digital currencies. This explains why with deposits and withdrawals can only be done for Bitcoin.
Fees
BitMEX boasts of competitive fees. If you are a diligent trader, these fees wouldn't even be an issue, given that there is a good possibility that a number of your ventures, if not all, will only turn out profitable.
The taker fee here is pegged at 0.0750%. The Maker fee, on the other hand, at -0.0250%. This means that the Maker will only be able to get a small amount of rebate on trades.
A good thing to report is that deposits and withdrawals are free. The firm makes sure that no hidden costs would leave the traders surprised once trading is done.
The main idea here is that the fees that BitMEX generates make it motivate the traders to sign up with the firm.
International Coverage
The Republic of Seychelles has BitMEX registered under. This makes BitMEX a legitimate firm poised as a global company with an expansive reach. The following however are exceptions:
Crimea
Cuba
Iran
North Korea
United States of America
Province of Québec in Canada
Sevastopol
Sudan
Syria
While the exchange is not limited by a restriction of access to certain areas (as with the nature of trading Cryptocurrencies), local laws still play an important part in using BitMEX's service.
Support and Transparency
Email tickets are the primary channels for support in BitMEX. This is something that is found as a standard in all trading exchange platforms and brokerage firms in the present era.
BitMEX's site is comprehensive wholly helpful to those who are not familiar with the firm. The site is full of information and tools that users can make the most of in order to make their trades worthwhile and entirely profitable. The site educates its users to evolve into non-compromising and go-getting traders.
The firm also makes sure that the site filled with up-to-date information with its tools' upgrades and possible functionality issues.
An interesting and helpful feature of BitMEX's site is the Trollbox. While not aiming to annoy, Trollbox is a live chat function that permits inquirers to simply send messages to other Bitcoin traders so that they may be able to get ideas, share information, and ask the counsel of more tenured and experienced BTC traders.
BitMEX also practices transparency by making its users privy to security information on its website. The firm informs its clients of the website's owner and what kind of measures they take to secure their hard-earned funds.
Security
For withdrawals, BitMEX makes use of a multi-signature system. Efficient and safe for all its clients, the system makes sure that only its partners would be able to log-in. The firm furthers these measures through the employment of cold storage and Amazon Web Services.
Because Margin Trading is not mainstream (meaning it is not understood by all), only a few reviews are out on the internet that focuses on BitMEX. This being the case, negative reviews kept at a minimum.
Despite BitMEX's expansive reach, the fact remains that there is a downside for U.S. traders. BitMEX simply does not accommodate them. However, it is interesting to note that while this is the case, in-depth verification processes cannot be found in BitMEX "s system.
Legality
While good things had already been said regarding BitMEX, the question remains:
Is BitMEX legal?
The response is a confident one because, as already stated at the beginning of the feature, BitMEX is owned by HDR Global Trading Limited. This corporation (with the company number of 148707) was incorporated following the strict guidelines of the International Business Companies Act of 1994 as constituted by the Republic of Seychelles.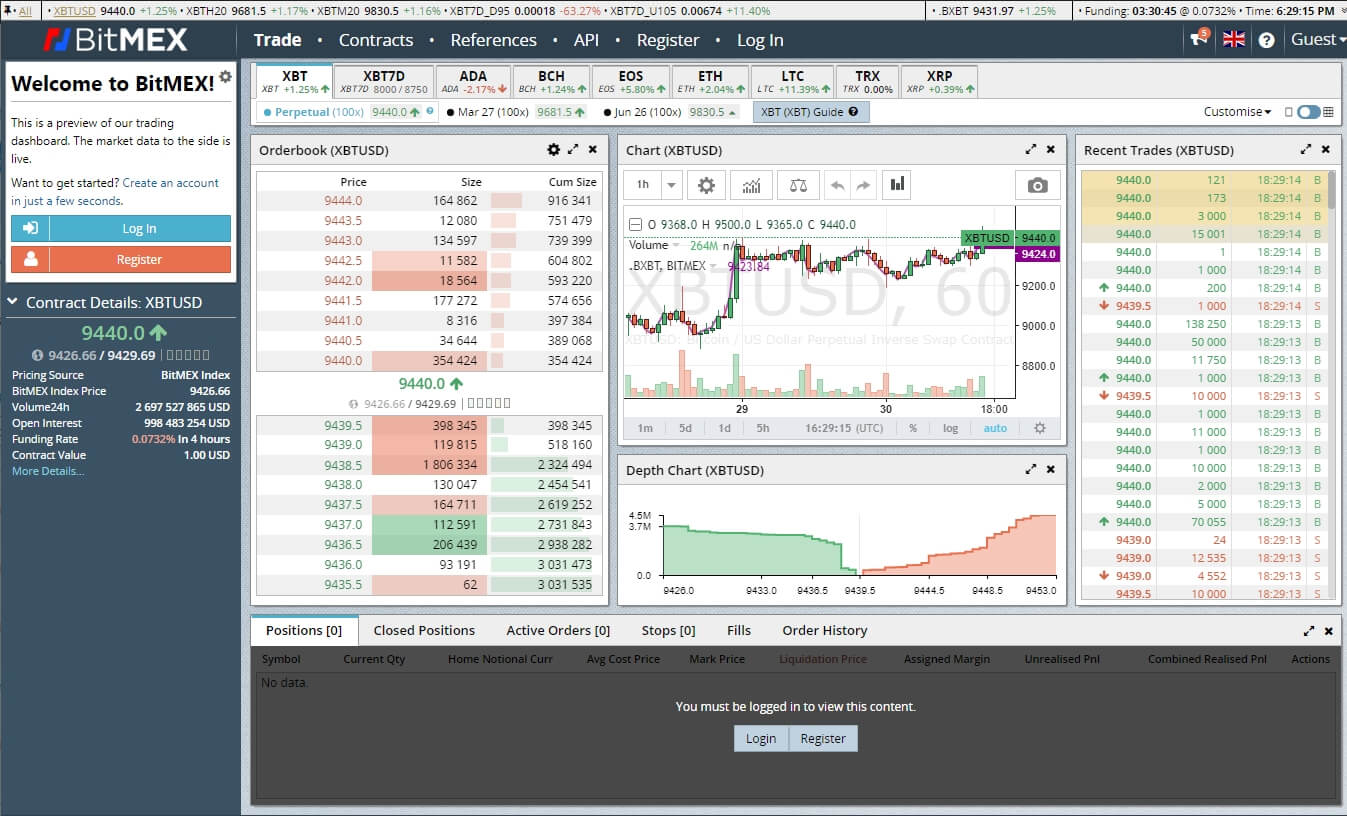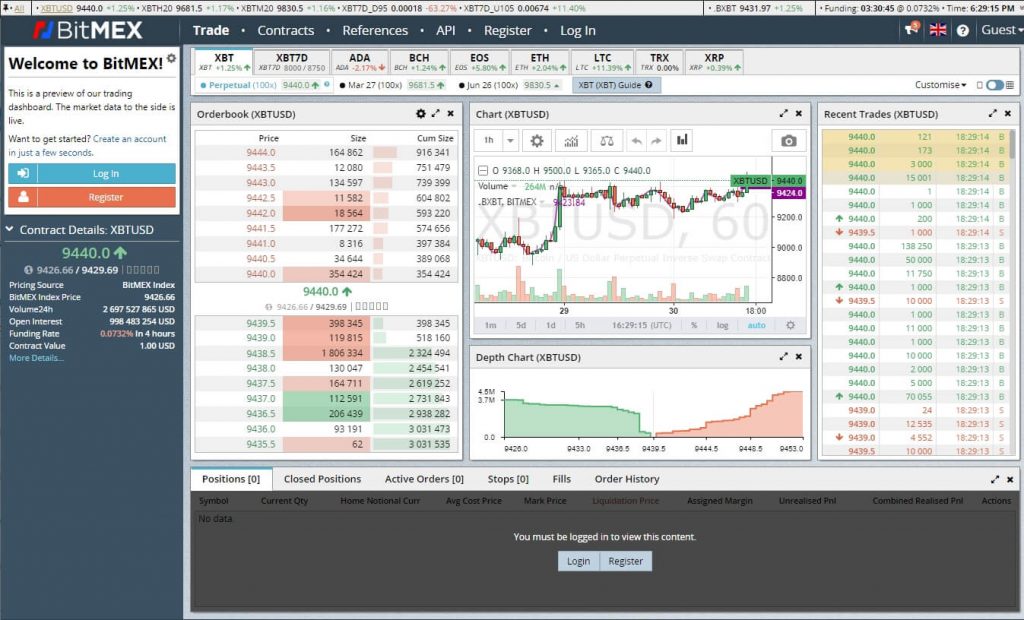 There is a need to stress that the conditions discussed here are all conducive to already experienced traders. As mentioned, BitMEX specializes in Margin Trading, a type of trading that newbies in the industry need to be educated further in. The novice trader is thus advised to research thoroughly and build his or her trading portfolio before he or she can sign up with a firm like BitMEX.