What Bittrex is All About
Bittrex is a Cryptocurrency exchange firm that had established its operations in the United States. It has been around since 2013, with Seattle, Washington being its primary headquarters.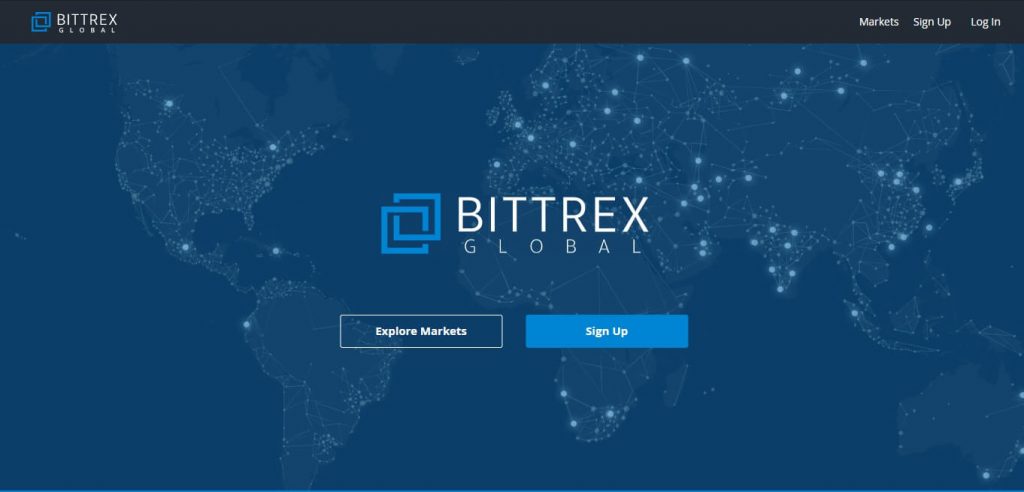 Technocrats Bill Shihara, Richie Lai, and Rami Kawach, all Microsoft alums, are the ones responsible for Bittrex's founding.
Gathering quite a reputation for itself, Bittrex makes user security its top priority. Its trading platform employs the highest measures for protection, making it impervious to hacking and other forms of tactics that might compromise the integrity of its data. And true to its claim and industry aim, Bittrex had never experienced any illegal breach from malicious entities.
Matters of Data Security
Bittrex is able to come to par with the latest advancements in data security technology through its employment of experts from the field of computer security. An example of this innovation is its usage of an elastic, multi-stage wallet that boasts of an 80%-90% range of security.
Bittrex furthers its competence through a two-tiered authentication measure meant for withdrawals as applied for by its clients. It is required across all cases of withdrawals and API calls. Should it not be activated, then a limit would be imposed on clients devoid of the 2FA set up.
Bittrex Services
Among others, Bittrex's pride and joy is its trading platform.
The software boasts of an expansive number of implements and is conducive for trading various currencies for greater profitable opportunities. On top of that, the software allows for standard spot trading orders.
It includes all standard technical tools married with an automated trading tool such as Stop Loss, Good 'til Cancelled (GTC), and the instant Buy or Sell—all for the trader's advantage.
Its loading time is speedy as it is devoid of lags and hangs.
It must be noted that margin trading is not available for clients through Bittrex.
Regions Eligible for Support
In Bittrex's system, identity-verified clientele—may they be personal or corporate—that operate extraneous from the U.S. or those residing within any of the states that would follow are allowed for U.S. Dollar exchange, deposits, and withdrawals:
Alabama
Alaska
Arizona
Arkansas
California
Colorado
Florida
Georgia
Idaho
Illinois
Indiana
Iowa
Kansas
Kentucky
Maine
Maryland
Massachusetts
Missouri
Mississippi
Michigan
Montana
Nebraska
New Hampshire
New Jersey
New Mexico
North Dakota
Ohio
Oklahoma
Oregon
Pennsylvania
Puerto Rico
Rhode Island
South Carolina
South Dakota
Texas, Utah
Washington State
Washington
D.C.
Wisconsin
West Virginia.
For accounts that are not viable to USD trading, they are still eligible for what is called, "stablecoins" such as the USTD (Tether). Alongside this, there are a handsome number of altcoins (400 in number), that one can trade with the likes of Bitcoin, Ethereum, USDT, and even the USD.
Accommodation of New Coins
Bittrex goes to lengths by accommodating new altcoins once its system confirms the source codes and do away with coins that are no longer active. Bittrex does this with its aim of raising the quality of the coins that it takes in.
Should the coins come from hard forks or airdrops, then Bittrex scrutinizes it with utmost care before giving apt support and performing debits on its customers. These coins are only allowed to be traded once networks prove stable.
Fees
A flat commission of 0.25% is placed across all trades that Bittrex allows.
It is worthy of note that the Trading fees are marginally higher on Bittrex when juxtaposed with the industry standard.
While Bittrex is steadily based within the confines of the United States, it still does well by serving clients from
the Crimean region
Cuba
Iran
North Korea
Syria.
Poor Customer Service
Despite Bittrex's many wins, admittedly, it fares poorly with the masses' reception. This is owed to the fact that the firm immediately suspends accounts should it find activities that it does not sanction with these accounts. This Bittrex does without prior notice. However, these suspensions are only temporary, given that the firms may only be undergoing due review.
The brunt of negative feedback and criticism had come from accounts that had been frozen. The owners of these accounts have taken to the worldwide web and had aired their disappointment through various forums. And it is not helping that Bittrex isn't forthcoming with responses.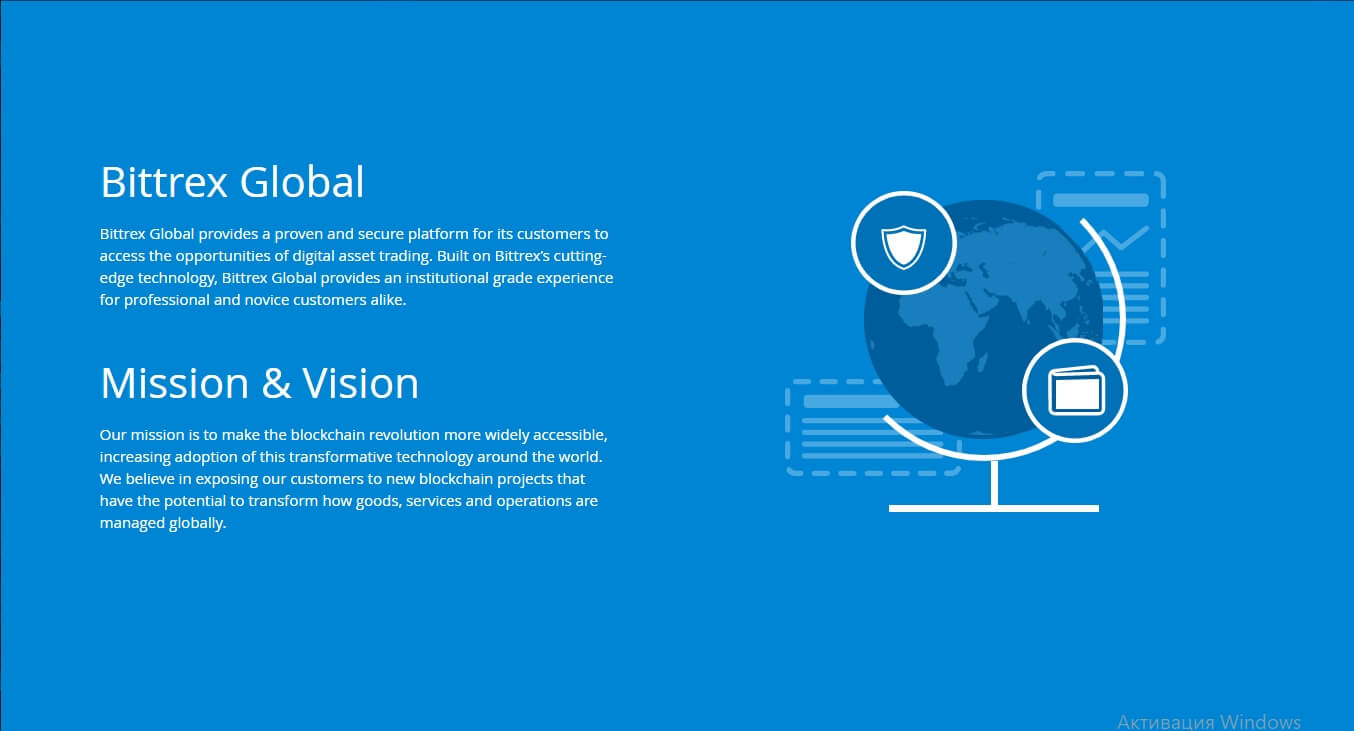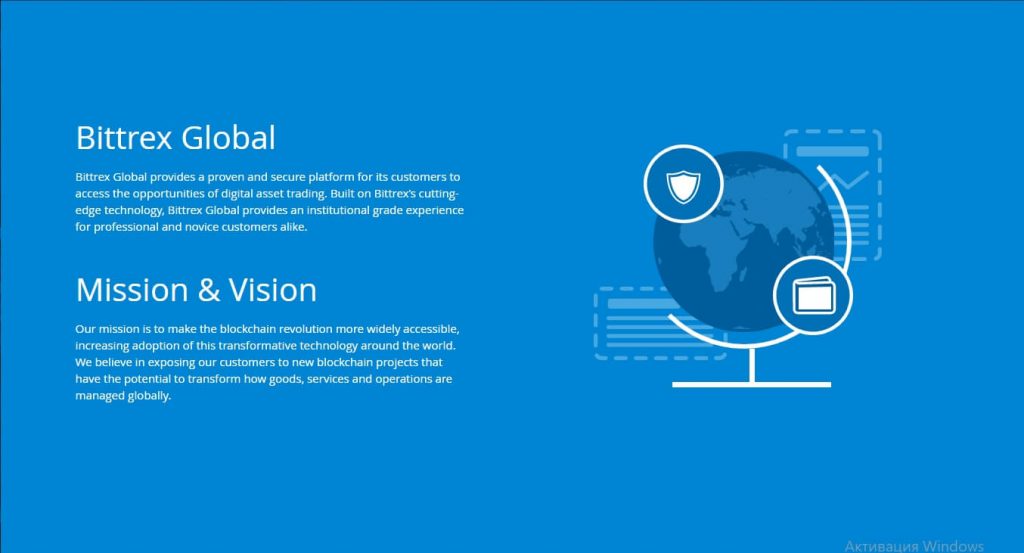 However, upon review of the firm's suspension activities, it had been revealed that these only fall at 0.1% of its entire user population. These include really bad instances such as bans, closures, and mere suspensions.
These can be avoided altogether should users have their credentials ready at all times when their accounts are flagged.
For matters of such pertinence, users would be glad to hear that the site, (in the absence of immediate response) has a comprehensive FAQ page. It also has a standard ticketing support system. But the matter stands that Bittrex's customer support leaves a lot to be desired.
Regulation
Other pertinent concerns are Bittrex's regulation and its FDIC insurance.
For the former, it is important to note that Bittrex is not regulated under the laws of U.S. securities. And for the latter, note that the firm is not FDIC insured.
Bittrex: To Vie For?
Bittrex may be seen as an efficient trading exchange for novice and even well-experienced traders.
The platform, being secured, is viable for trading Cryptocurrencies. But of course, as already discussed, Bittrex has a dismal support team. This is aggravated by the fact that suspensions cannot easily be addressed, given that these are immediately done without proper notice from the firm's management.
And that is saying a lot. On an excellent Cryptocurrency exchange platform to thrive, as with any business, it needs to balance out the trading activities that they assist their clients with, with excellent client support.
As this is the case, tread carefully should you decide to enlist with Bittrex. But then, the same could be advised for other Bitcoin exchange platforms.