WesternFX Broker Review: Is it a good choice?
WesternFX is a Forex broker that works with individual and corporate clients. It is completely based on the Forex industry and provides a huge variety of instruments for traders to get the best experience from working with it. However, is it really a trustable choice? Read our WesternFX review to find that out!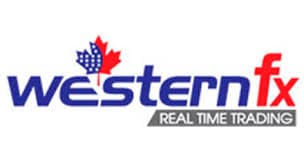 About WesternFX
The brokerage service is held by the Western group INC company and was founded in 2013. The broker has three offices in Bangladesh, Canada, Saint Vincent and the Grenadines. The company does not work in the United States. It is regulated by the FSA in St. Vincent and the Grenadines. An inexperienced user might think that this already adds up to a good reputation. However, because the regulation country is in an offshore zone, the requirements are very loose, making an investment here possibly risky.
There are not many reviews on the internet, so it is hard to say whether this company is not a fraud. However, if the information about its foundation date is true, it must have already more than 7 years of experience on the market!
Payment options at WesternFX
WesternFX accepts six different payment options. This lets users worldwide make an investment with ease. The options are:
Credit or debit card
Neteller
Payza
Perfect Money
UnionPay
Wire transfers
These names are the most common ones in the industry. When you make a deposit or withdrawal, remember about the fees that might be charged by the payment systems.
Trading platform at WesternFX
Just like most Forex brokers, this company works with popular MT4 software. There are both desktop and mobile versions of the app.
MetaTrader has become the choice of almost all traders for many reasons. It is comfortable, has many instruments, tools, signals, can be accessed on different platforms, and is legit. It even works with third-party applications and add-ons that can significantly enhance your trading experience.
Promotions at WesternFX
Promotions are a great way to earn additional money or boost your deposit. As we can see, WesternFX uses this on a regular basis. There are always some deposit bonuses and contests. For example, recently, there was an achievement award campaign where users were invited to make a deposit and get prizes for reaching specific amounts.
We remind our dear readers that WesternFX is regulated in an offshore zone with the loose requirements and investing your funds here might be risky. Promotions like these are usually made to motivate inexperienced users to invest as much as possible before they understand that it is a scam.
Account types at WesternFX
There are several different account types at WesternFX. They have different terms which affect your profits. These are:
To get the standard account type, you need to deposit at least $25. As a result, your minimum trade size is 0.01 lots (same for all types), the maximum leverage is 1:500, and the average spreads start at 1.4 pips.
Here, you already have to invest $250. The leverage is 1:100, and the average spreads are 0.2 pips and higher.
To get this account type, you need to invest at least $500. The leverage remains the same as in the previous type, but the spreads start at 0.1 pips.
The last but one account type can be accessed after investing at least $10,000. The leverage is limited at 1:500 and the average spreads are again at 1.4, just like in the standard account.
The final level is reached by investing $20,000. The leverage is cut to 1:100, and the average spreads start from 0.9 pips.
As we can see, the levels do not differ that much, and it is quite possible to work with the Standard or ECN levels. The terms are quite acceptable, but we have seen better conditions with competitor services.
Customer support at WesternFX
The customer support at WesternFX can be contacted in several different ways:
Web form
Live chat
Call-back
The agents only speak English, and there is no information on whether they can speak any other languages too. However, the website itself is available in two languages: English and Chinese. There is an auto translator, but we do not recommend using it because it does not always translate the information properly.
Customer reviews on WesternFX
It is a surprise, but there are very few reviews about WesternFX. We have surfed many rating websites and trading forums, but there was not enough information that could be trusted.
Here is one of the opinions we could find. It does not contain any information, so it can be counted as there is no review at all.

Here is one more opinion that states that the broker provides quality service and quickly withdraws funds.

However, we only trust reviews that contain some examples and argumentation. It is a pity, but there were no such examples, and it is an alarming bell.
Conclusion
We cannot confirm that WesternFX is a scam, but it is also impossible to say that it is a trustworthy Forex broker. There are several reasons which add up: the company does not work in the United States, it is regulated in an offshore zone with many scams, and there are not enough user opinions.
Of course, it is possible that this is a legit broker. However, this can only be confirmed by trying to make an investment and withdrawing the funds. Otherwise, without user opinions, we can only guess.