Bitfinex Review Summary
Bitfinex is a veteran in the cryptocurrency industry. It has an advanced platform with various features that attract many investors. However, the exchange also has a fair share of controversies of hacks and other allegations.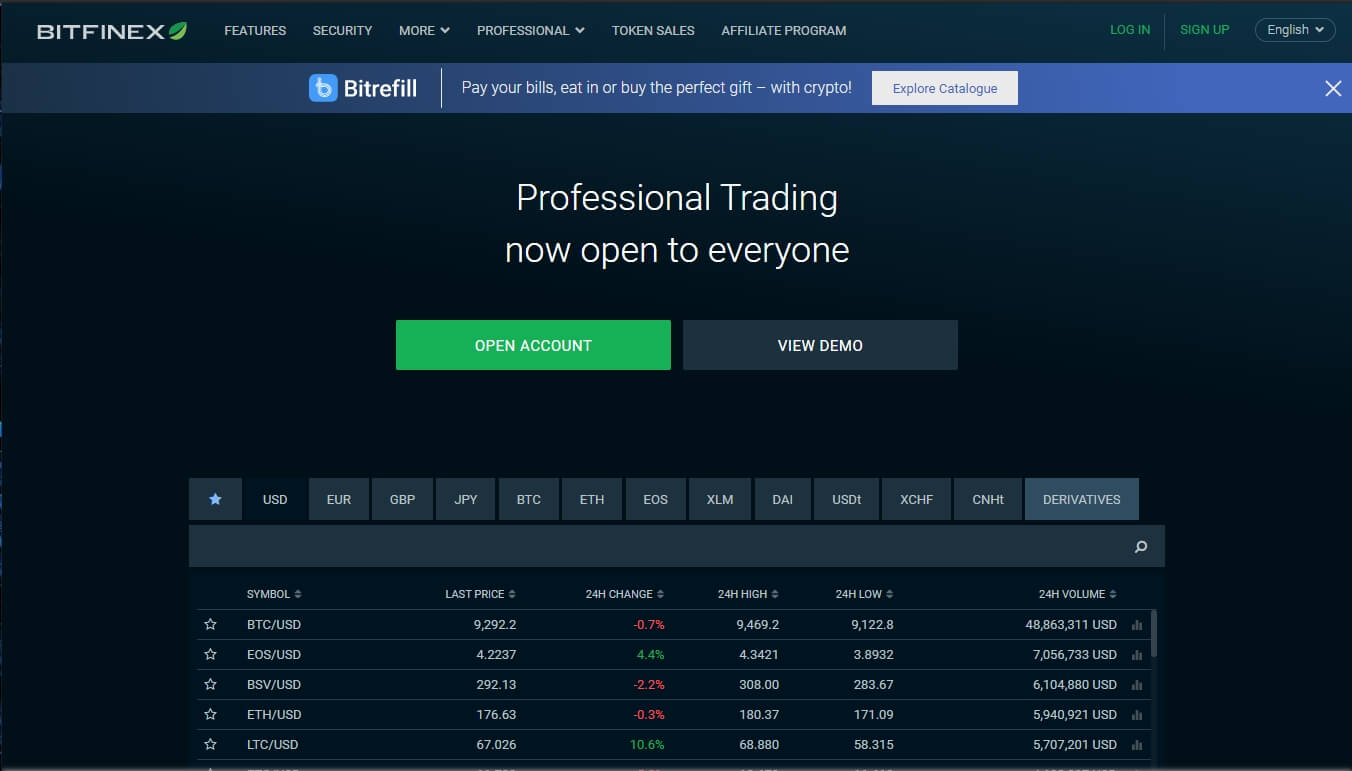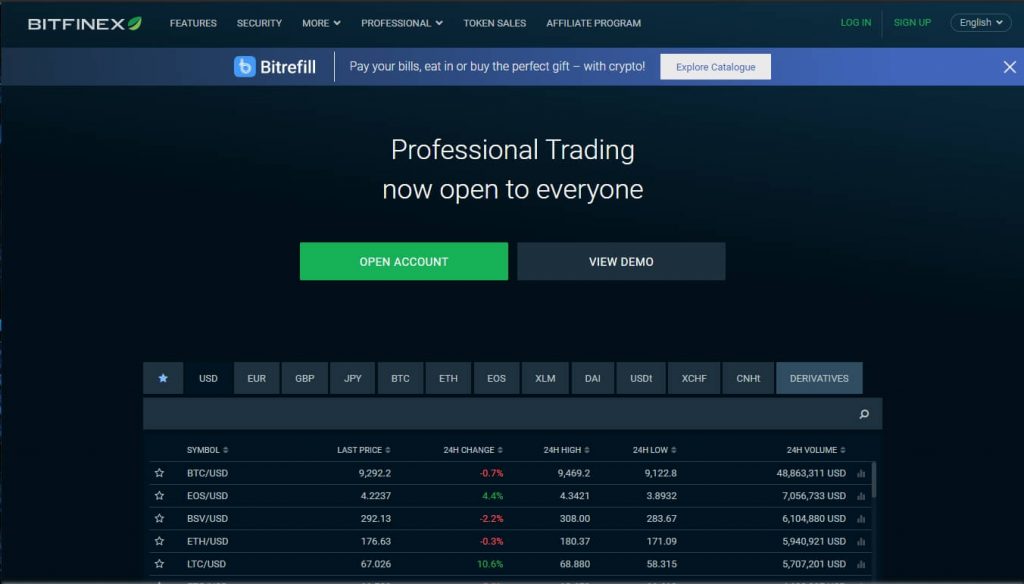 The platform is well-received by veteran traders who are already well-aware of how the trading industry works. It offers options on lending and margin trading. However, it is important to note that the exchange does not accept clients from the US.
This article will cover the following areas:
Bitfinex Overview
Bitfinex Services
Bitfinex Difficulties
Currencies and Payment Methods
Bitfinex Fees
Supported Countries
Customer Support and Reviews
Bitfinex vs. Binance
Conclusion – Is Bitfinex Legit?
A. Bitfinex Overview
Bitfinex had its origins in the British Virgin Islands when it was founded by iFinex inc there. Eventually, the founders made Hong Kong its headquarters. The exchange began as a peer-to-peer margin lending platform that caters only to Bitcoin. Some members of the founding team and management are connected to Tether, and the US pegged Stablecoin.
B. Bitfinex Services
Bitfinex has an array of services, some of which are:
Advanced Trading Platform
Bitfinex claims to offer the most liquid order book globally. As high volume is a key factor for traders because it assures low spreads, clients prefer to trade in a platform that offers these conditions.
Note: Spread is the difference between the prices of the bid and the ask.
Bitfinex has a platform that features an advanced and customizable graphical user interface (GUI). Investors can choose from over 50 trading pairs (e.g., ETH/BTC) when opening a position. It has various order types, including stop, limit, stop-limit, market, trailing stop, scaled orders, and fill or kill, which will help the trader in placing a trade.
The trading platform interface of Bitfinex is fully customizable so that traders can choose tools to their preference. They also offer advanced charting functionality, as well as API access. All of these features make the Bitfinex trading platform a sophisticated choice for investors.
Margin Trading and Funding
In the platform, Bitfinex clients are given the option to trade with a leverage of 3.3 through the peer-to-peer margin funding platform. Borrowing terms such as amount, interest, and duration can be decided upon by the client automatically.
Additionally, cryptocurrency owners have the option to lend their crypto to other traders and gain interest from it. They can provide funding to various assets and currencies while setting the rate and duration to their preference.
Warning: Margin trading magnifies risks, both upside, and downside. This type of trading is not recommended for new traders. Margin funding can take full control of your funds on Bitfinex until the loan ends.
Over the Counter Services
For investors looking to trade large amounts of cryptocurrency exceeding $100,000 of worth, the platform offers the over-the-counter trading facility where clients can execute the trade privately. This service generally secures the large private trades.
C. Bitfinex Difficulties
Despite its good reputation in the public eye, Bitfinex has been criticized many times throughout its career. In 2015, Bitfinex was hacked, and 1500 Bitcoins were stolen.
A year later, Bitfinex has hacked yet again, and on the second time, almost 120,000 Bitcoins were stolen. This theft became the second-largest Bitcoin heist in the history of the crypto industry. However, this figure is dwarfed when compared to the infamous Bitcoin heist of Mt. Gox, where 750,000 Bitcoins were stolen.
The two exchanges handled the theft differently. Mt. Gox compensated for the damages to affected Bitcoin owners, whereas Bitfinex divided the loss among all of its clients. Even if not all of the accounts were affected by the heist, all clients were subtracted by 36% on their account values. One year after the theft, all affected clients were fully reimbursed.
However, controversy and problems did not stop. In April 2017, Bitfinex's bank accounts were suddenly frozen by Wells Fargo, its correspondent bank.
The account suspension lasted for weeks, driving clients to file complaints against the exchange. It resulted in pricing distortions on the platform. A few weeks later, normal service was restored. But as a consequence, Bitfinex no longer accepted US dollars and no longer offered services to US traders.
D. Currencies and Payment Methods
Bitfinex permits fiat deposits such as GBP, EUR, USD, and JPY. This can only be done through wire transfer. Additionally, Bitfinex permits Tether or the quasi-fiat token that was pegged to the US dollar's price, though unofficial. Tether is the crypto counterpart of the USD.
The exchange also offers free deposits and low withdrawal fees for Ethereum, Monero, Bitcoin, Zcash, Iota, Dash, Litecoin, Ripple, EOS, and 80+ crypto.
Bitfinex requires verification for every Tether usage and expedited crypto withdrawals. But the exchange also accepts traders who only give an email address. Aside from all that, it also provides direct access via a hidden service on Tor.
E. Bitfinex Fees
Bitfinex has a taker-maker system where clients who execute existing orders are called takers, while clients who place new limit orders are called makers.
Bitfinex charges 0.2% for takers, but this could drop to as low as 0% for large trades. If the transaction is conducted through the OTC desk, no trading fee for large orders is required.
For bank wires, Bitfinex charges a 0.1% deposit and withdrawal fee. This can go up to 1% if the trader is going to expedite a withdrawal.
Cryptocurrency deposits are usually free unless the trader is depositing less than $1000 worth of crypto. In this case, the trader must pay the fee depending on the crypto he or she is depositing. Also, crypto withdrawals charge a small amount, also depending on the type of crypto.
F. Supported Countries
Bitfinex provides crypto exchange services globally except on these countries:
USA
Bolivia
Kyrgyzstan
Bangladesh
Ecuador
G. Customer Support and Reviews
Bitfinex provides a wide scope of a knowledge base as well as a ticket-based support center. The exchange's score on TrustPilot proves that it has a good reputation with the public and prioritizes customer satisfaction above anything else.
Note: most crypto exchanges receive a poor rate on Trustpilot
However, many controversies have encircled the exchange throughout its career, which mainly focuses on its transparency as a financial service provider and its close connection to Tether.
On April 24, 2018, Bitfinex was accused of an $850 million coverup by the New York's attorney general's office and released the statement:

The exchange has denied the claims and published an open letter to its clients, stating that the allegations were inaccurate and had many false assertions.
H. Bitfinex vs. Binance
These two crypto exchange platforms endorse a wide array of cryptocurrencies. The main difference is that Bitfinex has a more sophisticated interface compared to Binance, albeit confusing.
Regarding reputation, even when Binance has been in the industry considerably shorter than Bitfinex, it has maintained a cleaner reputation compared to the other.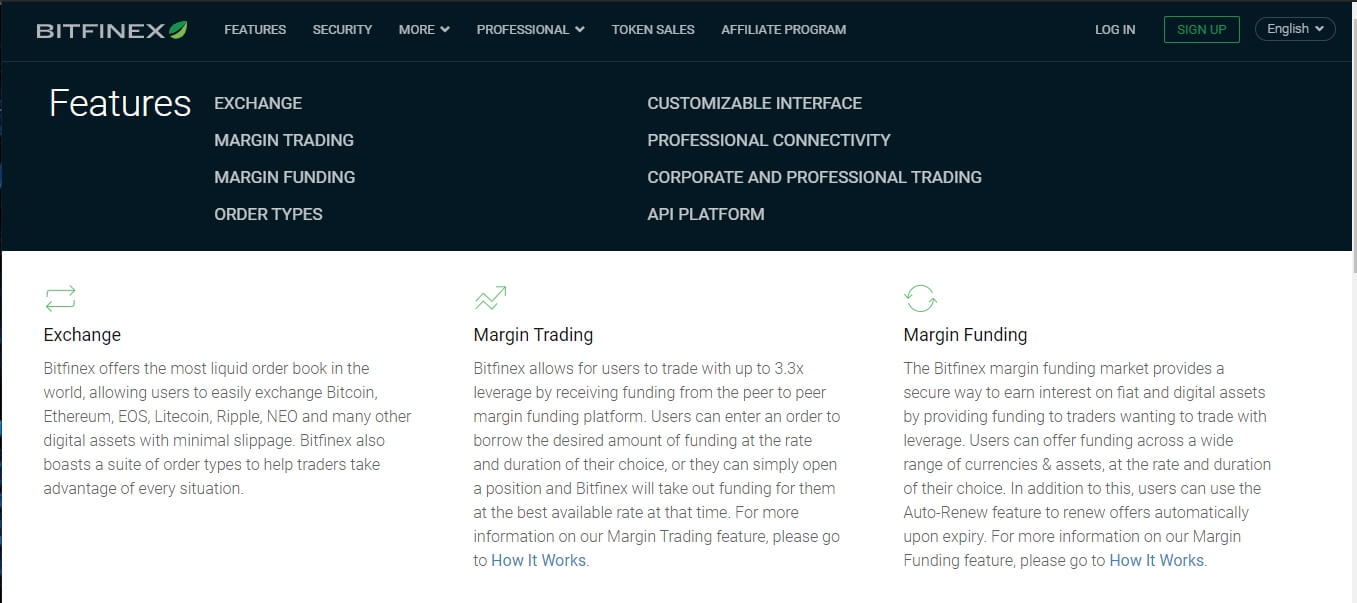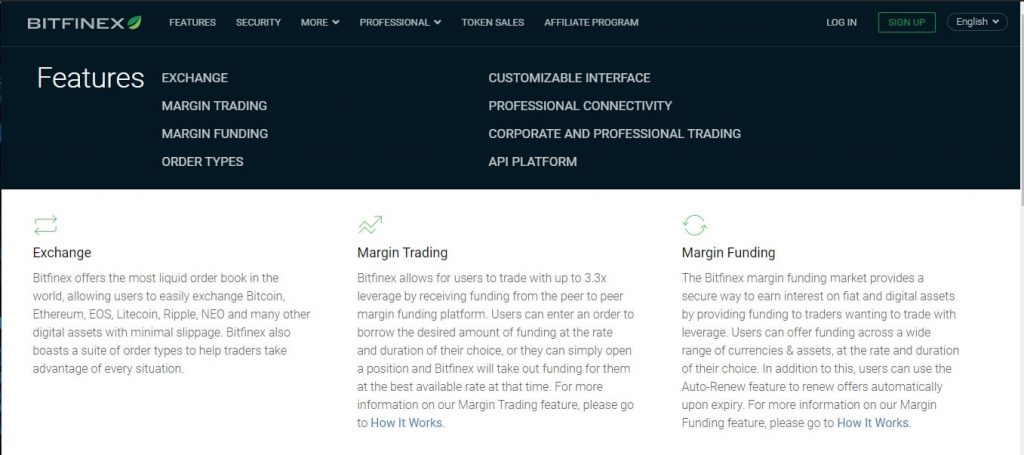 The past hacks and controversies experienced by Bitfinex have permanently damaged its reputation on the public eye. Also, its close connection to the US dollar counterpart, Tether, has made investors wary of the exchange. Binance charges cheaper than Bitfinex, with a 0.1% fixed fee compared to Bitfinex's taker-maker fee.
Overall, unless you are an advanced trader looking for a more sophisticated interface and platform, you can trade with Bitfinex. However, if you are only a beginner in the trading industry, it is better to stay on the safe side and trade with a less complicated platform.
I. Conclusion—Is Bitfinex Legit?
If you are a trader outside of the United States and want to trade large volumes, then Bitfinex is right up your alley. But if you are a beginning trader trying to profit in the crypto industry, this exchange is not advisable for you.
The exchange does not have an easy deposit method, and on top of that, the interface is confusing, especially for a beginner. It will take some time to master the platform on your own, which will heighten risks and potential mistakes as you execute your trades. Beginners are advised to trade with a less complicated exchange that provides far more convenient payment options.
But if you are an expert in trading, this exchange is what you need and more. The high liquidity as well as sophisticated features offered, like leverage, margin funding, and various order types, make this exchange commendable.
For clients concerned about the history of hacks in Bitfinex, it is safe to say that the exchange is doing its best to reimburse all clients affected by the heist. This remains a priority until today.