Velocity Trade Forex broker: Features review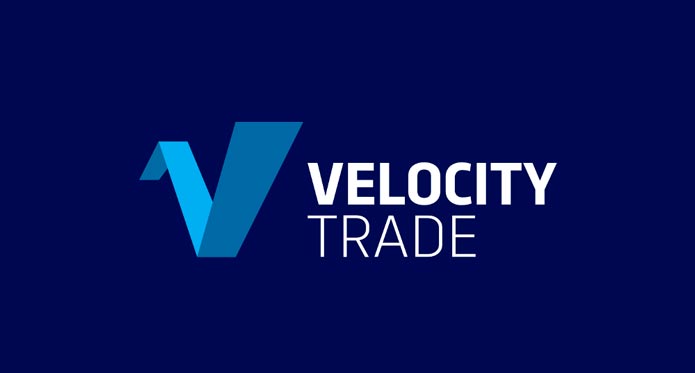 Being the biggest brokerage provider from Canada, Velocity Trade is bound to be one of the main candidates for the traders from this part of the world. Mind you, they are also a fairly big name on an international trading arena, so there is a lot of responsibility on their shoulders to create a comfortable experience on their platform.
Unlike many other brokers, you can't view most of Velocity's content until you register an account with them. So, you'll have to rely on reviews – user reviews and articles like this one – to formulate some sort of initial opinion on them.
So, let's see if Velocity is worth trading with.
Products overview
Despite the modest appearance of their products menu, Velocity actually has a lot to offer. Before you set up an account, you can't see a full list of what they have, and the categories are themselves very generalized. For instance, 'margin products' include Forex, CFDs, options and more, while 'futures' category only includes that – futures.
Nevertheless, here's the list of product categories present on this platform:
'Deliverable' Forex, which just means that they can connect you to different foreign exchange markets with utmost efficiency.
Equities, which is the same thing as shares.
Commodity products, which mostly include just valuable metals on this platform.
Futures.
Margin products – this category actually includes all the products on the exchange that can be bought on margin (so, on borrowed money), the list includes, CFDs (somehow), options, Forex and forwards.
So, there are many different asset types, but a lot of them are united in categories in a very bizarre way. CFDs themselves can be anything from Forex to shares, and they are evidently only available for buying on margin, which is unusual, to say the least.
Key distinctions
Brokers often try to add something unheard of before to spice the experience up, make it faster, more comfortable or easier. Velocity has several of these unique new additions – mainly, the research capabilities and the easier infrastructure.
The products and these two unique features are pretty much all there is to this broker. It may not sound like much, but in reality Velocity is focusing very hard on providing quality rather than quantity, and that's a commendable goal.
Research elements
As mentioned, you can't access the portions of this website dedicated to research purposes. Other brokers often provide educational sections that usually consist of several content types:
Blog posts, in which specialists describe a relevant or just a very interesting topic
Guide articles, which usually cover basic trading subjects and provide advice to aspiring investors
Economic calendar, a list of recent developments in different economies and the description of their possible influence on the market
Video and webinar materials, a less frequent content type that takes more time to make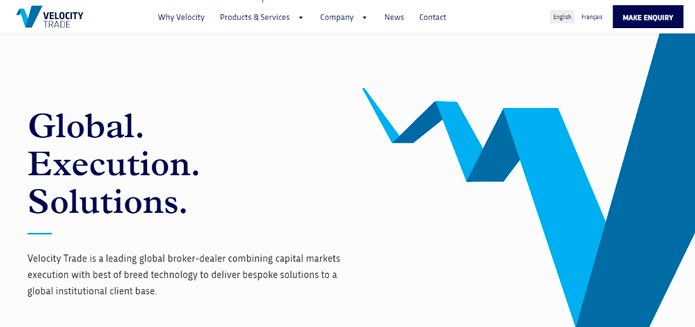 Velocity enables its clients to have a more sophisticated approach to researching the markets. Their WealthTech is a central solution of this method. It is a piece of software that allows any Velocity customer to view the data from numerous markets accessible on Velocity.
The markets include all assets offered by the broker combined with the subjective parameters, like their price, liquidity, and more. These parameters are calculated based on the trades concluded in recent time.
It's actually a lot of information, so it's really great that you can filter it with WealthTech and find the exact numbers you need to improve your current strategy.
WealthTrade, however, is not the only source of information Velocity has to offer. By all accounts, they have a very professional team of investments specialists and regularly files reports about the current situations on most major markets.
In short, this broker's research capabilities have a lot of potential. They won't tell you the basic rules and terminology, but they will allow you to create your own approach to trading based on the subjective data they have.
Management
WealthTrade isn't a trading platform (i.e. you can't actually place orders, sell and buy here), but it is very well-integrated into a larger Velocity infrastructure, which consists of their own trading solutions as well as connections they create between you and their partners (banks, mutual funds and so on).
Their trading solution comes in the shape of a trading platform with interfaces for mobile, desktop and web versions. From there, you can access your research section whenever you like and change your strategy on a whim. Moreover, you can very exquisitely manage your lots and create portfolios.
So, all trade and research is conducted via the local software that you can download on the official website, Google Play and AppStore.
Summary
Velocity has a lot of very unique and sophisticated features that many other brokers won't ever implement. These solutions are just too complex and only work if you look for a powerful multi-tool that allows you to tinker and experiment, and not just invest and give the owners some small cut.
Velocity is more than just a broker, they develop an environment that allows traders from all over the world to have a comfortable and integrated experience selling and buying whatever they want and however they want. All the information that may be used to improve this experience is available as a part of the software.
VT is a very good option, but you really need some experience before starting to work with them.