Brief History — FXCM Review
Forex Capital Markets, or more commonly known as "FXCM," is one of the pioneer brokers in the forex industry. Founded in 1999, FXCM is also one of the first brokerage firms that were listed under the New York Stock Exchange (NYSE) and became its subsidiary in 2001.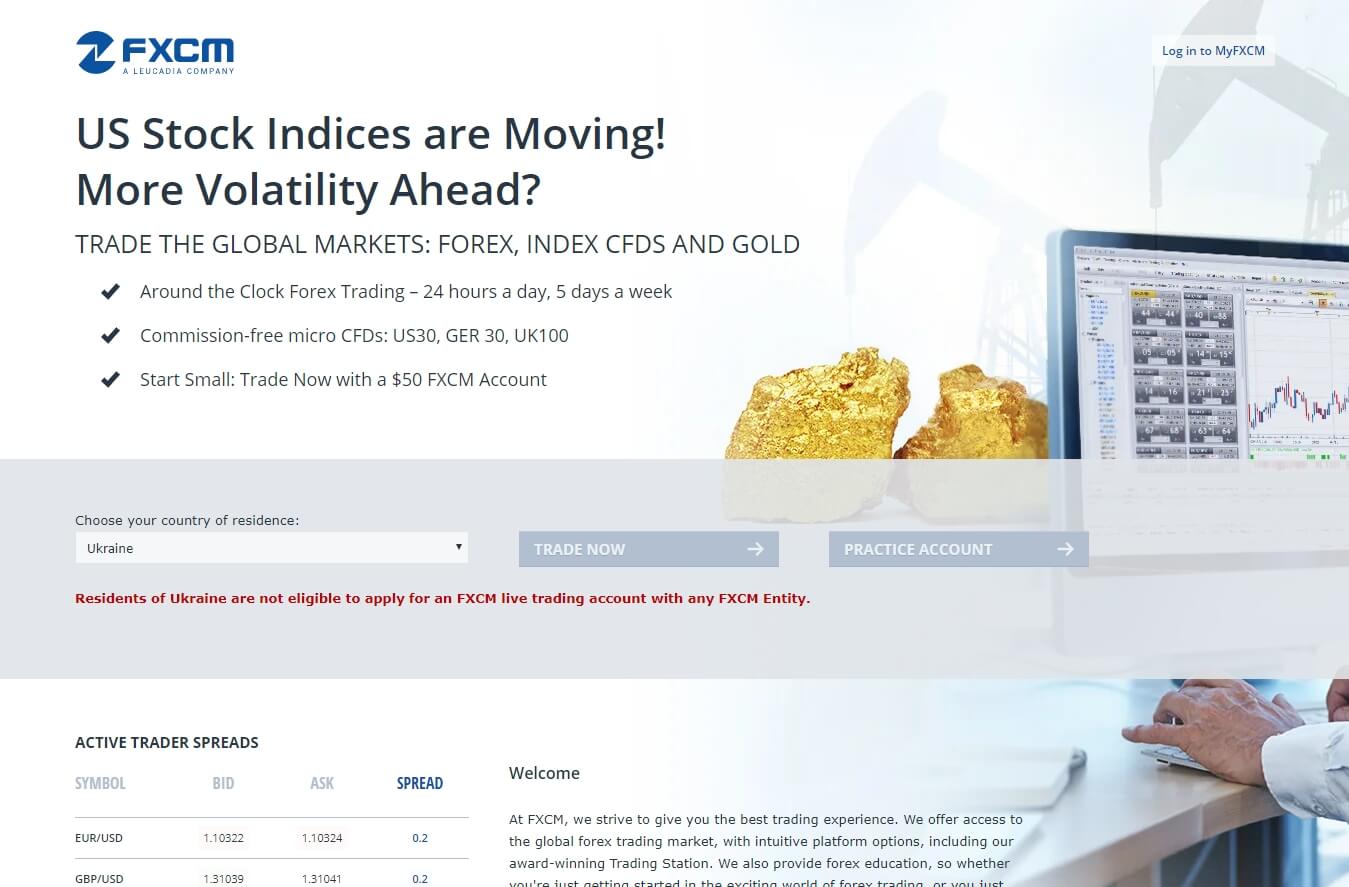 Since the online forex revolution erupted, FXCM emerged and joined the first few brokerage companies operating back then. FXCM grew immensely and broadened its services worldwide as it is recognized by the different governing bodies in the world, including the Financial Conduct Authority, Australian Securities & Investment Commission, and the Investment Industry Regulatory Organization of Canada.
To date, FXCM accounts for billions of dollars of its trade transactions monthly. FXCM's early foundation helped it to become one of the more popular forex brokers online.
Let's get to know more about this old institution and what it has to offer to forex brokers this year.
Safety and Reputation
FXCM boasts of its three tier-1 jurisdictions and two tier-two licenses; thus, making it a safe forex broker to invest in. FXCM is affiliated to the following regulatory bodies: CFTS and NSA of the United States, FCA of England, IIROC of Canada, BaFin of Germany, CONSOB of Italy, FSB of South Africa, SFC of Hong Kong, and ASIC of Australia.
Behind its globally-acclaimed status, FXCM had stained its once spotless reputation as a safe forex broker. FXCM was linked to several financial scams and was penalized by some of the regulatory bodies for its fraudulent activities. Since then, global investors started to distrust the broker.
FXCM worked its way back to the safe zone and followed the regulations set by the regulatory bodies across the globe and gave itself a shot for redemption. Since then, FXCM operated with a clean slate and offered the public safe and reliable forex services aimed at harnessing the best interests of its traders. Tighter competition nowadays puts FXCM in the middle of the race for the best forex brokers online.
Trading Platform Offerings
FXCM provides a rich source of trading platforms for traders of all sorts. Its most recent addition to its arsenal is its developed tools for algorithmic trading, as well as it's Trading Station platform and third-party platforms in the form of the MT4, ZuluTrade, and NinjaTrader, which are available in different versions in web, desktop, and mobile.
The Trading Station platform in the desktop version is a good choice for forex traders of varying levels (of experience). One of its best features is the Marketscope 2.0, a charting tool package. On the other hand, Trading Station's web version is a tested smooth program that is equipped with several functions such as news, research, videos, market data indicators, and links to external sources.
Meanwhile, the Ninja Trader platform offers several trading tools, capped by the automated trading capabilities. The available 150 indicator tools are the platform's edge over the other platform offerings.
FXCM has one of the best trading platform offerings in the markets today, as it aims to remain in the bright spot of the industry for the rest of the time.
Trading Conditions and Special Account Offerings
After years of existence, FXCM has expanded its services, adding to its tradable baskets more securities for trading. FXCM wavered its Mini Account offering and reduced its CFDs to 32. It also has 39 currency pairs offering for Forex trading.
FXCM's patented trading account type is the Active Trader account. This particular account has low commission rates, and average spreads are available to moderate high volume traders. Unlike its offered Standard account, the Active Trader account charges its users a commission per trade along with a reduced spread.
FXCM also exercises the negative balance protection for its traders residing in Europe.
Research and Customer Service
FXCM is also stepping up in providing educational resources and research for the market traders. FXCM outsources updates from Trading Central as well as important developments and economic news from Investing.com. FXCM also integrated special instructional materials into its research facility, which contains webinars, how-to videos, etc.
FXCM though, has to improve its customer services as it fares just within the average level. Despite being available through live chat, telephone, and email, FXCM needs to up its customer care offering by being available 24/7.
To lure more traders, FXCM needs to recalibrate its client services by providing more avenues to help its traders get the best trading conditions and trade with a lot more ease and convenience.
Deposit and Withdrawal Schemes
For investors to open an account with FXCM, a minimum deposit fee of $50 is required. However, FXCM seemed to have removed the Mini Account from its account options for traders. Using the Active Trader account requires a $25,000 minimum deposit.
When depositing accounts, FXCM traders can opt for credit or debit cards with no deposit charge. They can also go for a bank transfer, and wire transfers through Skrill, Neteller, and UnionPay. Though its withdrawal requests are also free of charge, it takes up to three days for the requests to be processed.
Conclusion
Operating in Europe, Africa, and Asia-Pacific, FXCM has established its name across continents in the last two decades. As one of the pillars of forex brokerage, FXCM is a good choice for forex traders. FXCM is continuously evolving to become a more efficient brokerage firm by leveling its services and offerings at par with the top-notched brokers.
Choosing FXCM gives traders an advantage by having relatively lower trading fees, competent research tools, and decent mobile trading platform offerings.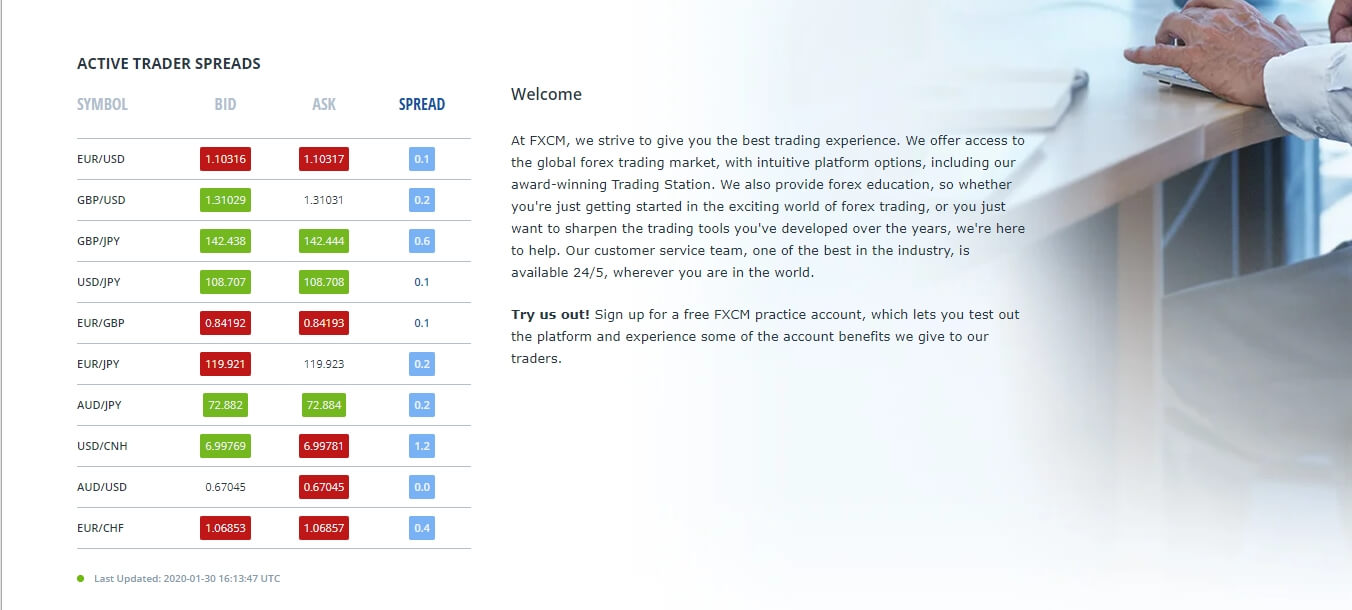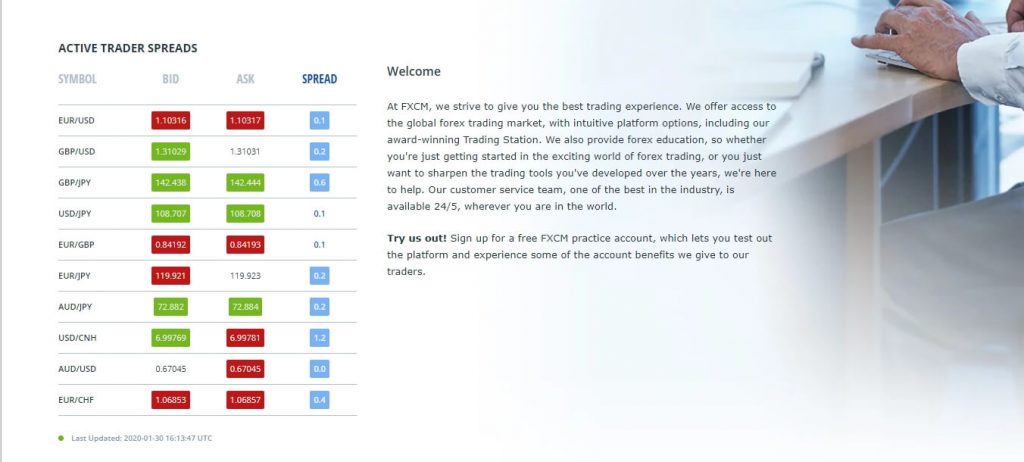 More than twenty years in the service, FXCM can be your good partner in forex and other securities trading. However, FXCM has yet to display its full potential and brilliance in the forex brokerage services. But wouldn't you be glad to be one of its clients as it unfolds?