Fusion Markets Forex broker: Features review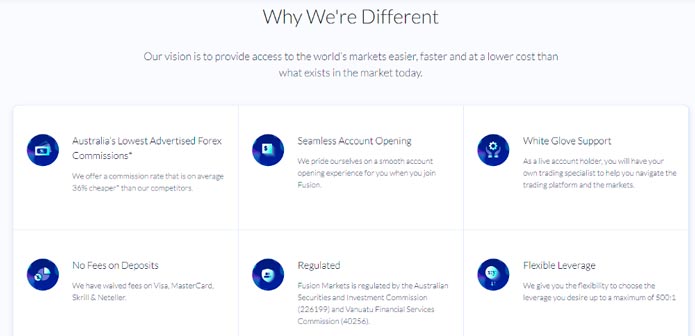 Fusion Markets is one of the biggest brokerage providers in the world, although it doesn't necessarily say that Fusion is any good. You'll want to go over all the features, products and tools this broker has to offer, compare it all to what other providers have to offer and make up your mind.
That's how it would normally go, anyway. Usually you'd need to conduct a scrupulous research and find out if the broker could be a scam. In case of Fusion, the research wouldn't be too long, because it's evidently a very good broker and one of the very few that have almost nothing fishy going on about them.
But let's still go over the features to see what Fusion can give to aspiring traders.
Fusion Markets' reputation
Fusion has a reputation of a very transparent broker with a well-developed customer support. They are Australians, and they have a license to trade from Australia, which means they have to live by the Australian regulations.
However (and that's virtually the only fishy thing about them), they are registered and located in Vanuatu, which is an off-shore haven. Their financial schemes are their own business, but going off-shore is something that scam brokers like to do to pay even less than usual.
Regardless, there is no evidence that the company that owns Fusion is greedy or malevolent. On the contrary, regular users seem to like them.
Product assortment
So, Fusion allows their users to trade in quite a lot of different products, most of which are pronouncedly low cost (be that in spreads or commissions). Their variety includes:
Forex. This exchange has more than 90 different trading pairs, and it's not a hollow number, you can actually see all of them on their dedicated 'all trading products' section. The list includes all major world currencies, all of which are interconnected. Plus, there are less important currencies like Hungarian forint or Polish zloty.
Indices. Fusion allows you to trade CFDs on many major indices (each indice is a reflection of a package of some specific shares). The local packs mostly unite the companies from different developed economies. The full list is just below currencies.
Metals. Usually you get to trade gold, silver and sometimes copper, but Fusion is one step above. There are also less precious (relatively) metals, like zinc, lead, aluminum and more. And the gold and silver themselves can be traded in many different currencies – everything to suit your own style of trading.
Energy commodities. You also get three energy products available for investing: UK Brent oil, American Texan oil and natural gas (all in dollars).
Shares. You can also trade stock here, but it's mostly on CFDs, which means you'll have to sign a contract to buy or sell some amount of the designated share in the future (and then maybe fulfill it). It's a bit harder than usual trading, but it's also more effective and profitable.
Evidently, the lists will be extended in the future. For instance, they are going to add a usual commodity section, which will include food, materials and other rough stuff. Fusion is exciting to work with because you can actually choose exactly what you want to trade in down to small nuances.
And of course, a lot of these products are low-cost, but the spreads and commissions depend on two factors:
Firstly, the spread width depends on the liquidity of your chosen product, as well as other parameters. For instance, while trading British pounds for Hungarian forints, your average spreads can go up to 182.
Secondly, it depends on your type of account. There are two of them on Fusion, and it's a good time to discuss them actually.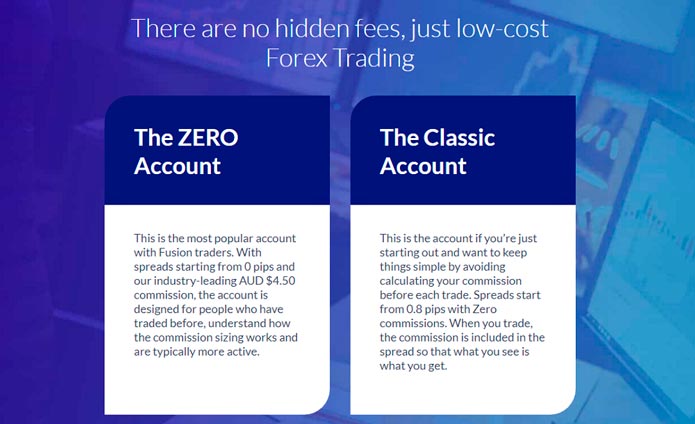 Account types
Account types don't differ too much from each other here. They are more about small distinctions to fit your plan better.
Classic is a type of account for beginners, small-time traders or people who don't bother with details. You don't have to pay commission on your positions, but your spreads start at 0.8 regardless of what you're trading. The losses are automatically withdrawn from your end winnings, so you won't have to count.
ZERO is a type of account for active traders and those who prefer delving into details and counting. The spreads start at 0.0, but each trade costs you a fixed commission, which constitutes $4.5 for USD trades and the same value in other currencies (the full info is under trading -> trading conditions).
There are no additional changes, and there are no additional restrictions, like the minimum amount of deposit. There are no minimal deposits on this website at all.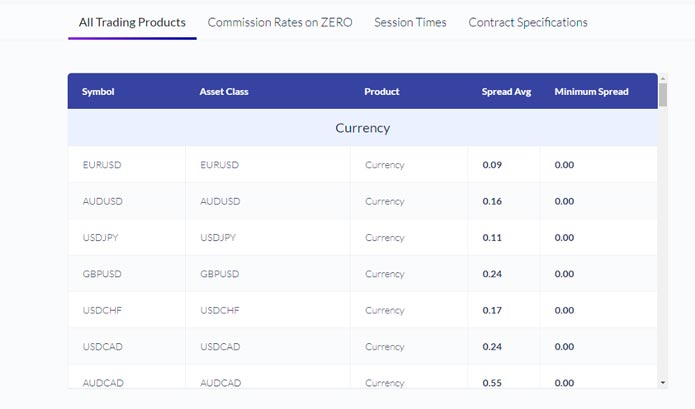 Other fees
Concerning fees, you'll probably want to know exactly what you'll have to pay for during your stay on Fusion. Besides commissions and spreads, there are minor transfer fees. Although, you'll only have to pay these if you transfer your money via an international bank wire. They don't charge you for standard Visa or Mastercard at all.
Client support
If you look over at Trustpilot, the top review aggregator for brokers and Forex exchanges, you'll see a very good rating, same with ForexPeaceArmy. These are mostly reviews by thankful users, whose trouble was resolved by one of the support agents or a live chat that works 24/5.
They seem to be very professional, and the little negative reviews there mostly talk about small issues, nothing technical or suspicious like the scam accusations.
It seems like Fusion could have one of the most professional support teams yet – at least amongst the brokers.