FP Markets Forex broker review: Is it worth trading here?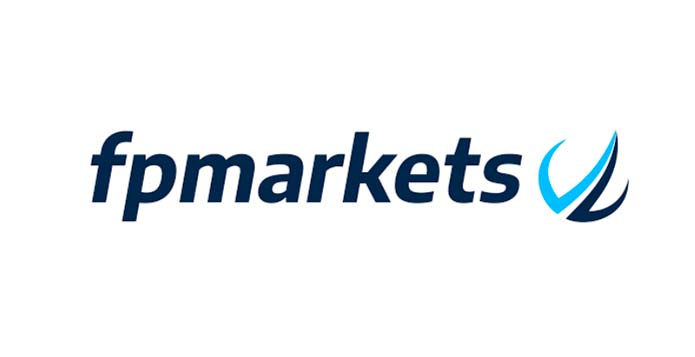 FP Markets is one of the top brokers in the wide world with the versatile support for all sorts of assets and, reportedly, tight spreads during trades. They are, for all intents and purposes, an Australian provider. However, they have expanded so much, people from all over flock to their services.
Whether it's prudent to seek help from the 'First Prudential' is a good question. There is a lot of good about them, but you can also see flaws right away.
So, let's see exactly what they offer and whether one can endure the flaws enough to make money.
What is FP Markets?
FP Markets is now a major provider of brokerage situated in Sydney (along other, less on-shore companies). Despite their current worldwide name, they are very strictly Australian, and a lot of the services are modified specifically to accommodate Aussies in the first place. See for yourself:
The primary (and virtually the only) funding currency is AUD – which means you'll have to deposit, trade in, and withdraw your money in Australian Dollars
There are exclusively Australian payment systems (BPAY, Poli), and Australian banks are supported for bank wires
Many of the English-speaking staff are Australians
Regardless, the crucial aspects of trading are available for anyone, and not just Australians. Aussies don't enjoy priority, just some special treatment. After all, it's easier to market your company to Australians if your company is staunchly Australian and made for Australians.
And speaking of being Australian, FP Markets is registered by the Australian financial institution, ASIC. That means they are bound to stick to the Australian law and limitations at least to some degree. It's a bit hard to keep a watch over them, given how they are also registered in Cyprus, Grenadines and who knows where else.
Trading on FP Markets
People come to FP Markets primarily because of two reasons:
The spreads are tight
There are a lot of assets for trading
Let's take a closer look at both of these alleged advantages, starting with spreads and other fees of theirs.
Spreads
FP Markets mainly uses the ECN system to set up their brokerage. From the technical side, it means you'll be connected to your end buyer or seller much faster and with little hindrance, to simplify the process. Factually, these systems offer tighter spreads per deals, but you'll be paying more commission to your broker.
Here, you don't always do that. The commissions are done away with for the majority of MT4 and MT5 users and for deposits and withdrawals (except for direct bank transfers). It seems generous, but the reality can be disappointing. See, your spreads won't often be too tight.
People have noticed that spreads tend to skyrocket during the trades, and it's hard to prevent these losses because measures taken to do so sometimes don't even work properly. It's not a little nitpick, these things happen all the time on FP, and there is countless evidence.
Moreover, other jurisdictions (like Russia, Eastern Europe and more) noticed these manipulations and shut down the provider in their countries altogether. You can check by switching your VPN to Russia, for instance, and trying to enter FP Markets from there. They are banned in several countries.

Variety
FP Markets is seemingly a goldmine, because they have a lot of assets to offer – especially in the Forex department – at tight spreads. But, as you've seen, their spreads aren't always tight and you can subsequently lose a lot of your money to this provider.
They could be commended actually, because the local trading pairs count more than a hundred of currency couples, and even the money like Polish Zloty, Saudi Riyal and many more. You could actually speculate yourself a fortune, because they give you a lot of room for creative investment.
The problem is that not all of these currency pairs are very liquid and safe. Even given the ECN mechanisms at play and countless users on scene (which translates into deep liquidity pools), the spreads can rise very high. Therefore, many of these options aren't really viable.
Will you trade a Turkish Lira to a Hungarian Forint at several hundred pips of average spread? You won't, and it decreases the actual number of pairs significantly.
Even so, they have a lot of assets for trading, and it's very commendable.
Is it possible to not get scammed here?
They do scam people – there shouldn't be any doubt about that. The question is: how often does it happen? And, statistically, it doesn't happen all the time.
Their scamming tactic is evidently not to scam too often, cover any tracks, and dump loads of positive reviews instead whenever it happens. For a beginner, it's easy to assume these issues are simply the technical problems, but you should know better – such slippage doesn't happen on major currency pairs, it's intentional.
The bottom line is that you won't likely be scammed on your first day here, or on the second day, or maybe not even on the first week – but eventually you will be.
This sort of fraud implies the existence of patterns, and they likely only strike when there is a lot of funds involved. So, even if you really want to work with them, you need to take some very simple precautions:
Don't trade a lot of money at the same time.
Don't deposit a lot of money at the same time.
Don't risk opening overly-dangerous deals.
Look closely at your deals and try to prevent slippage when possible.
In conclusion
First Prudential Markets is not recommended for trading. They do have some very excellent offers, but they are just not worth it, considering you may lose all of your money to fraudulent actions anyway.
But if you do decide to trade here – be very cautious.