Broker's Etoro Overview
Etoro is a trusted forex broker since its foundation in 2007. Etoro had a breakthrough in 2019 as its copy-trading platform became popular. The copy-trading platform is a unique trading platform offering, as it is one of the emerging trends in online forex trading nowadays.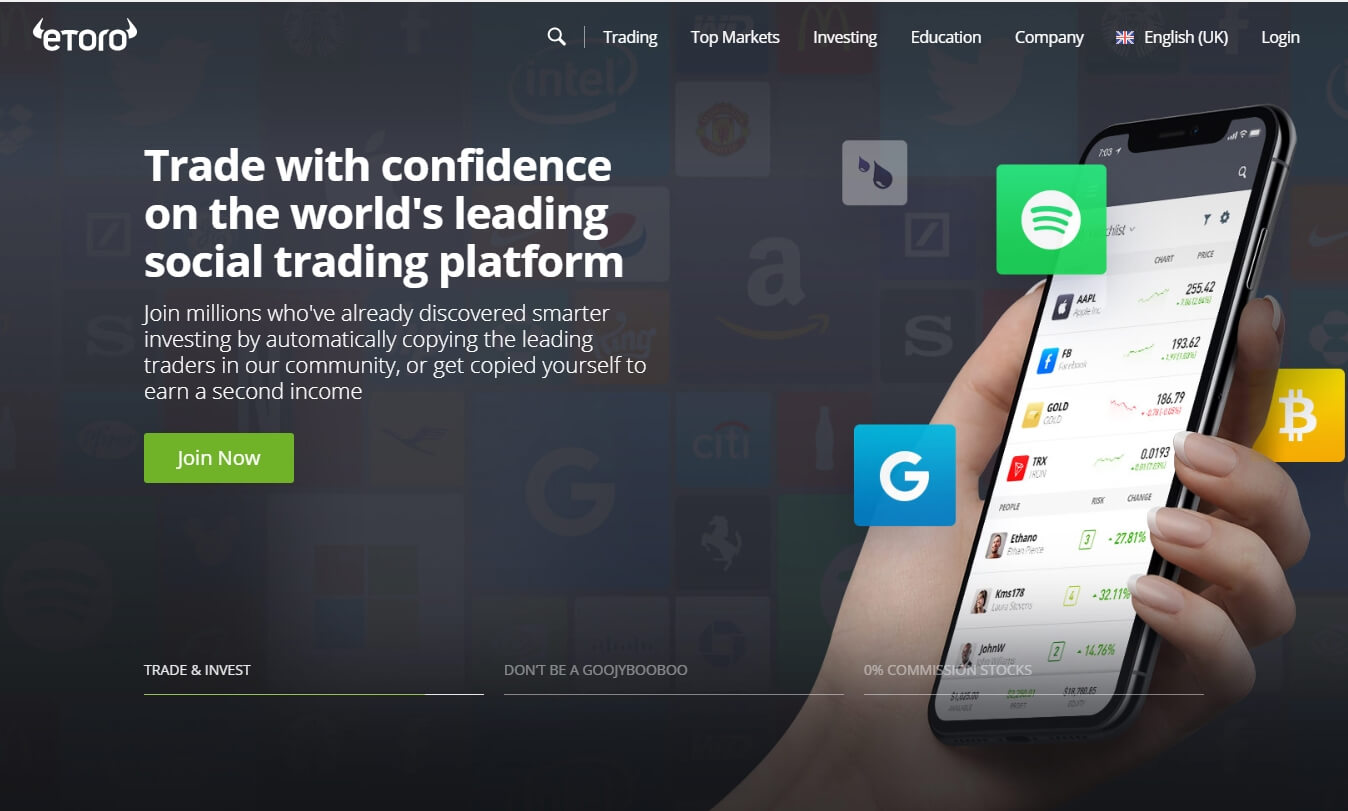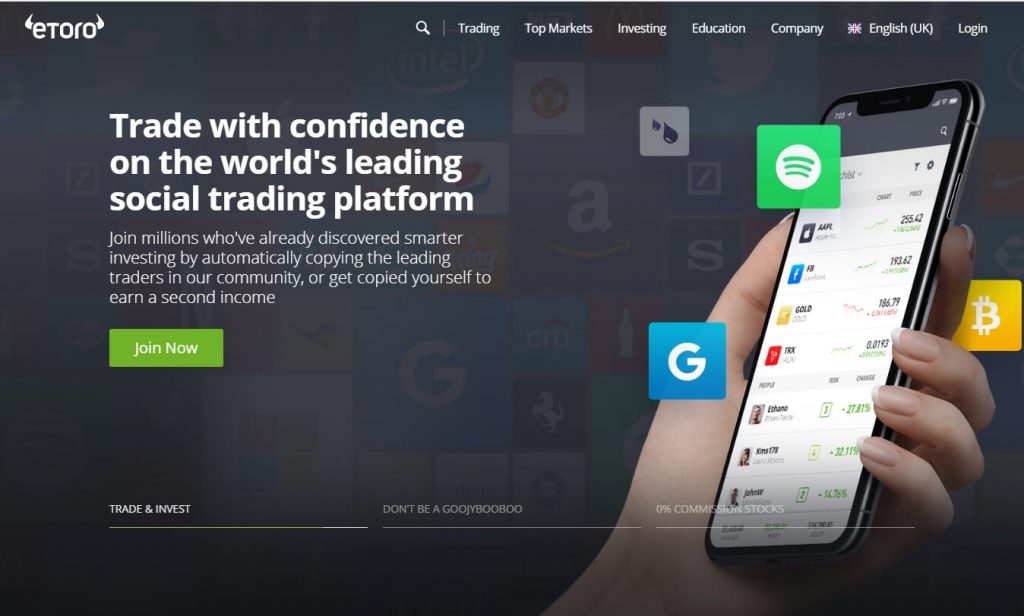 Etoro enables its traders to copy the trades of other traders across 1,900 instruments through its breakthrough copy-trading platform feature. When social copy trading became a trend in forex trading, Etoro became one of the pioneers of launching platforms for copy trading. Since the significant development, Etoro grew and is continually growing as one of the largest financial institutions worldwide, having thousands of clients in more than 170 countries.
Etoro posted in 2018 a $100 million worth of private equity financing by giant entities, including the SBI Group, Korea Investment Partner, and China Minsheng Financial, among others. The company raised its worth at $800 million up to date.
Security
Etoro is among the brokers in the safe list for forex investment. Etoro is regulated and licensed by the Financial Conduct Authority (FCA). Etoro is also authorized by the Australian Securities & Investment Commission and Cyprus Securities and Exchange Commission.
Together with these regulatory merits, Etoro is compliant with the Markets in Financial Instruments Directive (MiFID) regulations, which enable the company to protect its European Union-based clients.
Having this kind of regulatory standing, Etoro is a proven safe, and legitimate brokerage firm ready to provide legally-fortified trading services to traders in all parts of the world.
Trading Conditions and Trading Account Offerings
Asset Options
Etoro has an impressive offering for forex trading, as well as CFD trading. For forex trading, Etoro has 47 currency pairs as options for spot trading and 1933CFDs. Etoro is slowly progressing to be a bankable cryptocurrency broker as it features Etorox Offering.
Trading Conditions
In terms of trading conditions, Etoro applies the standard minimum fixed spread. However, it possesses a difference of three pips for the major currency pair EUR/USD, which makes it an expensive offering compared to other brokers.
Etoro's remarkable offering, though, is its reward system to its clients. Etoro encourages its clients to bring in new traders into their system and gives them special rewards.
If we talk about charges and fines, Etoro is no exception to the other brokers that charge customers on certain trade transactions and instances. For one, Etoro charges its clients whose accounts became inactive for 12 months. Another is that Etoro also charges an overnight fee to traders who hold on to their trade position beyond the trading hours, plus a trading fee if traders hold their leverage position beyond the trading day.
Etoro's offered leverage is at 1:30, complying with the required level by the European Securities and Markets Authority (ESMA) to protect clients from terrible financial losses.
Trading Accounts
Moreover, Etoro offers different trading accounts, including the luxurious VIP account. In this particular account, traders are treated with a hands-on account manager, as well as a special discount on withdrawal and deposit fees. They also get to enjoy private signals and exclusive assets. This is because users of this account have to maintain a whopping $5,000-$250,000.
As for its standard account offering, Etoro offers a fixed spread and copy-trade and auto-trade options. Traders can upgrade their accounts by availing the premium services, which will enable them to access professional trading tools and special features.
Etoro has a distinct offering for its account users and is called the Popular Investor program, where traders are encouraged to achieve a certain level of results and get special incentives. The program has four levels starting from cadet and elite as the highest-ranked trader.
Trading Platforms
Etoro is one of the few brokers that do not offer or feature the MetaTrader platform or MT4. However, Etoro offers two unique, yet patented trading platforms that give its traders distinct trading experience and edge against other retail traders signed up with other brokers.
Etoro has two main trading platforms called OpenBook and WebTrader. The OpenBook platform showcases special features that allow its users to submerge in a community of thriving traders whom they can communicate with and copy their best trading practices and serve as their trader models employing certain trading strategies.
The other platform, WebTrader, is a powerful trading platform that provides safe and efficient execution of trades. Both the WebTrader and OpenBook platforms provide mobile trading opportunities for traders. These platforms are both available and supported by iOS and Android mobile devices.
Despite the uniqueness of the platforms offered, Etoro has yet to prove the viability of these two unconventional trading platforms to make more market impact and fish more traders by going against the massive and inundating waves of the MetaTrader in the forex platform realm.
Educational Resources and Research Tools
In the aspect of educational materials sported by the broker, Etoro utilizes functional but inadequate educational materials. Etoro lacks in providing the technical aspect of analyzing the market price movement. Though it provides timely updates and news feed about economic developments, the technical aspect is equally important and the significant other of the fundamental aspect that makes up a holistic market study approach.
For its research materials, Etoro integrated social elements into its research system, giving its traders studies that show market sentiment. Its recent development in research features is its launch of TipRanks, the fuel of the new research tab on the platform.
To compensate for the lack of educational materials, Etoro provides its clients a link to Trading Academy (stipulated in its official site). A live Webinar link is also provided to direct traders to a site to watch videos and learn more about trading. To sum up, Etoro provides foundational and insufficient educational materials to its clients.
Deposit and Withdrawal Procedure
Etoro conducts a fast and efficient deposit and withdrawal scheme. In depositing, traders need to adhere to the broker's minimum deposit policy, which varies depending on the location and regional regulations. Etoro's minimum deposit amount ranges from $200 to $10,000.
In withdrawing funds, traders can easily get their trading funds safely from their accounts as Etoro processes withdrawal requests fast. However, traders are charged with a $25 withdrawal fee. Traders can withdraw a minimum of $50 from their accounts.
Compared to other brokers, Etoro charges a relatively higher withdrawal fee. But the guarantee of a safe and efficient withdrawal transaction is a comforting prize.
Buy or Bust?
In totality, Etoro is a recommendable forex brokerage site despite sporting minor setbacks and disadvantages.
On the commendable sides, Etoro is worth trying as it is a certified broker holding certain licenses from known regulatory bodies. It has a good facility of trading features highlighted by its unique trading platform offerings. Etoro also operates with good mobile trading platforms that give traders the same feeling when they use the web version of the platform.
Etoro also has the potential to be a powerhouse trading domicile for traders, specifically retail traders who gather and search for models of trade strategies and ideas, capitalizing on its unique functionality of copy trading. Etoro can also be good for experienced traders who can recruit other traders and enjoy special rewards from the broker.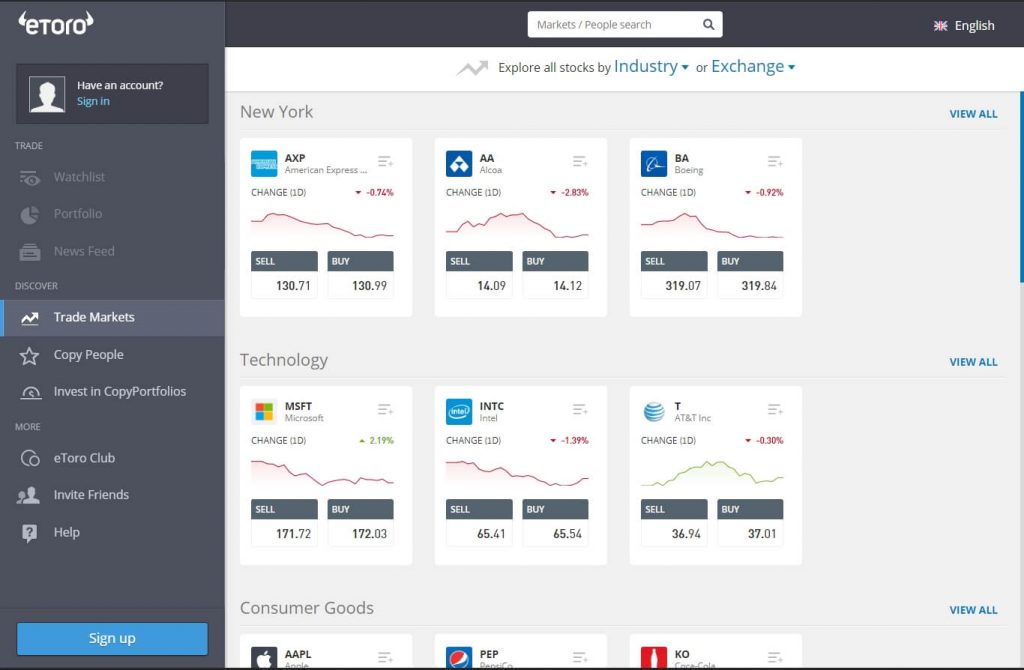 Considering the other side of the coin, Etoro will struggle to win and sign up high-volume traders due to the broker's high spread offerings and small trade sizes. It also has to improve its educational materials feature, including special resources to offer its traders timely and useful trading tools. Lastly, Etoro has to level its withdrawal fee amount to the standard amount imposed by the majority of the brokers if they wish to get fewer complaints from retained clients.
Nevertheless, Etoro is a good choice for traders to explore trading safely and effectively. Traders who aim to develop certain trading strategies and ideas can make the most out of Etoro's unique trading platform offerings.