Introducing AVATRADE
Avatrade is a financial service provider that was established in 2006 in Dublin, Ireland. Since its incipience, Avatrade has established itself as a brokerage company with top tier services, having more than 200,000 clients across the globe.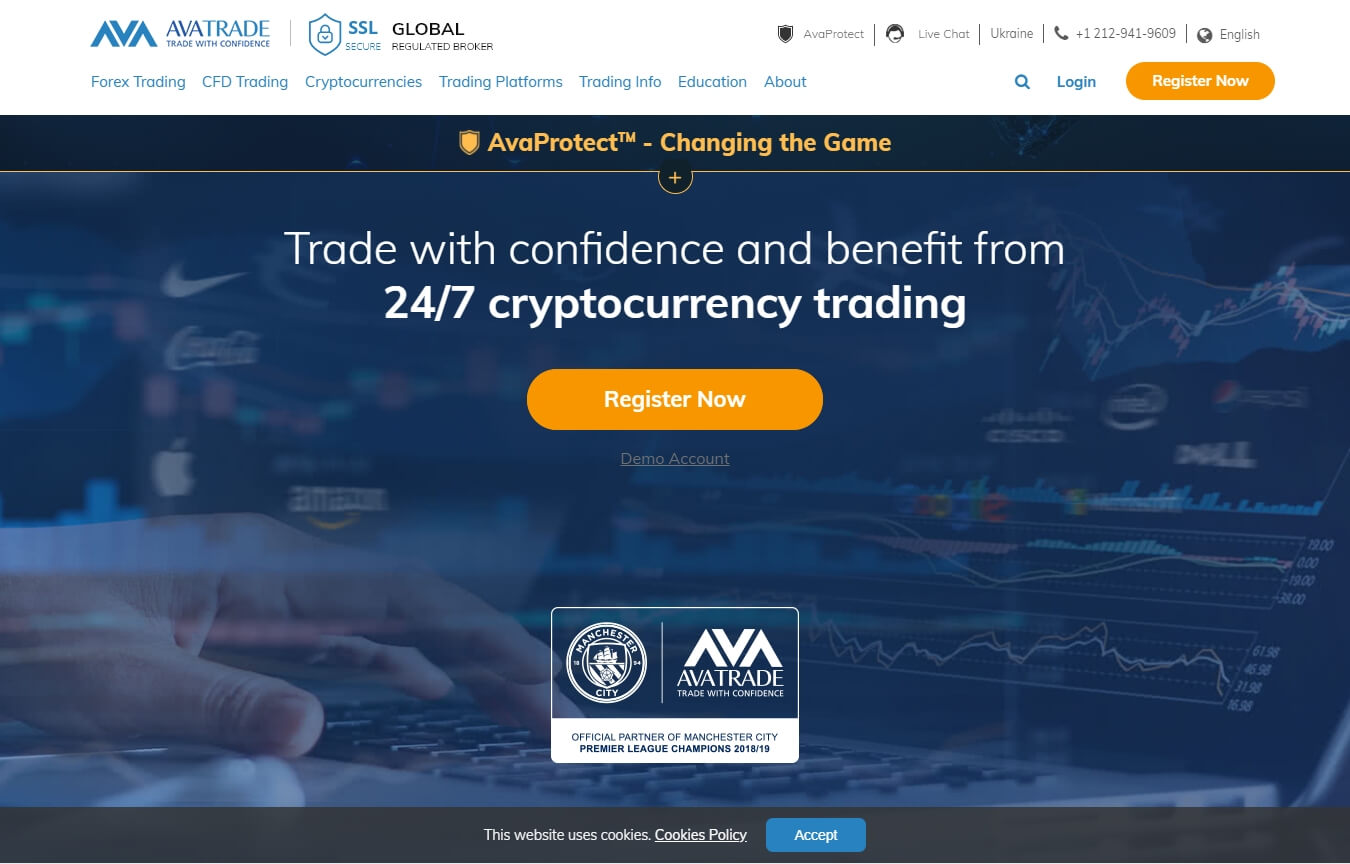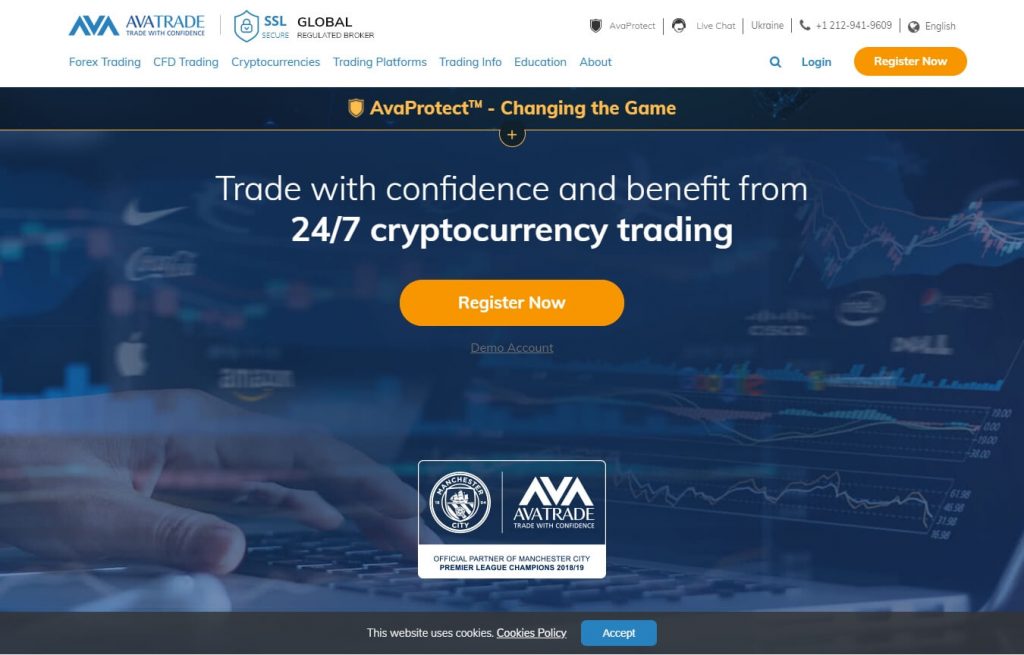 Its regulatory status is also formidable as it is regulated across five continents. Its regional offices are located in Milan, Beijing, Sydney, Tokyo, and Paris.
Its patented brokerage service offerings cater to all types of forex investors (inexperienced, veteran traders). Avatrade proudly offers 250 trading instruments to its traders who account for more than 250 million trades in a month.
Avatrade's accolades speak volumes of its dependability, integrity, and excellence in forex brokerage service over the past decade.
AVATRADE Security
A multi-national brokerage firm that it is, Avatrade is compliant to rules and regulatory procedures set by the Client Asset Regulations as well as securing licenses from the Bank of Ireland where its headquarter is situated.
Other regulatory bodies, including the Australian Securities and Investments Commission (ASIC), Financial Service Provider (FSP), and Financial Services Agency Japan (FSA), which are from Australia, South Africa, and Japan respectively, recognize Avatrade as a broker.
The regulatory standing of Avatrade is an obvious answer to those who question its legitimacy and safety. Furthermore, Avatrade makes use of a Compensation Scheme in which the company will acquit and compensate if and when it files for bankruptcy. Clients are protected as through the negative balance protection that saves clients from any negative imbalance.
Being an international brokerage company, Avatrade is guided by the Client Asset Regulations. Its safety as a forex broker is guaranteed and that traders can open trading accounts without reservations.
AVATRADE Trading Platform Features and Trading Accounts
If Avatrade makes a good impression about its safety and serviceability, the next thing that should be carefully considered is its trading platforms, along with its features. Unfortunately for Avatrade, it only offers a lone trading account type. However, it is also among those top, considerate brokers that offer a demo account for beginning traders.
This risk-free account enables first-time users to employ trading strategies and to perform a trial-and-error process of formulating new strategies on specific market conditions without putting any financial stake on the line. Another viable option for a trading account is the Swap-free account, welcoming Muslim traders who observe the Sharia principle.
Avatrade seems to compensate for the lack of account type options by offering an array of trading platforms. Avatrade aims to cater to every trader's needs and preferences by offering different trading platforms. It also makes use of a special feature that comes with the trading platform of allowing traders to choose the trading model to either manual or automatic.
Avatrade's trading platforms are available to both web and mobile applications. Some of its trading platforms include AvatradeGo, ZuluTrade, MT4, and DupliTrade.
AvatradeGo is Avatrade's signature trading platform as it features a loaded gun of trading tools and state-of-the-art interface, including a special, user-friendly feature that helps traders to perform trade easier. This platform has a step-by-step guide for users to follow during opening trades, activity feedback, and technical support. Ultimately, AvatradeGo allows users to switch between features and accounts seamlessly anytime.
Avatrade's MT4 is at par with the standard MT4 trading platform offered by the majority of forex brokers. It is, however, made distinct as it allows traders to perform flexible trading through auto-trading. Traders can also opt to shift to one spread type to another (i.e., fixed, low).
AVATRADE Trading Conditions
Delving on the trading conditions (trading fee, leverage, etc.) while executing a trade, let us see how Avatrade fares along with its competition.
Avatrade imposes a certain fee for every trade interaction using its services. Avatrade also has an overnight fee. This fee is applied when a trader chooses to hold a trade position beyond the trading hours of the day.
The trading leverage is an added opportunity for traders to make a profit when trading. However, it also entails great risk, especially when high leverage is used. Avatrade abides by the rules set by the European Securities and Markets Authority (ESMA) regulations that moderate the level of leverage that traders can only employ during trading. The ESMA regulations only prescribe a maximum leverage level of 1:30, way too far from other unregulated brokers' leverage level offered to traders of up to 1:400.
AVATRADE Research and Educational Features
After looking into the major aspects of trading services, let us look at some minor, yet still an important aspect of forex brokerage. Sometimes, traders sign up for a trading account at a certain forex broker after looking into the obvious and enticing trade features and conditions offered by the broker that they have little to no time checking the rest of the services offered by the broker site. But in this review, we will probe each aspect of trading services offered by Avatrade.
Let's dive into Avatrade's offerings in terms of trading tools, including research and educational materials.
Avatrade boasts of its various research materials through its different trading platforms. Its most salient feature, however, is the AutoChartist. This feature enables traders to look at the market scenario through technical and fundamental lenses. These analysis features are mostly available to all brokers online. As for Avatrade, this feature is only available to traders who have deposited at least $500.
This AutoChartist tool is the trader's access to the daily updates and special technical indications relative to the market situation. It will help the trader make a trading decision at a given period. The SharpTrader website is accessible for Avatrade traders to check the economic calendar and other research tools. Learning resources and educational materials, including video tutorials, are also available on this site. Avatrade is rich in educational resources, ready to aid traders to level up their trading.
AVATRADE Deposit and Withdrawal Methods
One crucial aspect of brokerage service that traders should put on top of their considerations list is the accessibility to trading funds through the trading account. The good news is that Avatrade fortifies this aspect as it provides many ways for traders to deposit funds into their trading accounts. Both credit and debit cards are of good use to transfer funds. Other ways include Wire Transfers and Online Payments in the form of Skrill, Webmoney, and Neteller. Avatrade has a minimum deposit amount for Credit card and Debit card users, which is at $250. Wire transfers, however, are at a $500 minimum deposit.
Avatrade stipulated in its policy to process the withdrawal of fund requests within 1 to 2 working days, free of charge. To protect its clients from money-laundering acts, Avatrade lets traders withdraw the amount through the same deposit channel they used.
Know-how and develop trading strategies and technical skills to make them better traders.
Conclusion: Trade with AVATRADE!
Avatrade seems to be a well-rounded forex brokerage service provider as it displays a full arsenal of trading features across all trading aspects and considerations. Let us have a quick rundown of the trading aspects covered in this Avatrade forex broker review.
Avatrade features a formidable set of trading conditions and execution highlighted by its good facilitation of leverage level and compliance with the regulating body for enforcing trading leverage levels. Avatrade is also a notch ahead in providing different trading instruments and trading platforms to its clients.
In the aspect of depositing and withdrawing trading funds, Avatrade has stipulated its rules and regulations clearly to be followed and observed by its clients. The different available options to deposit trading funds are an apparent asset of Avatrade.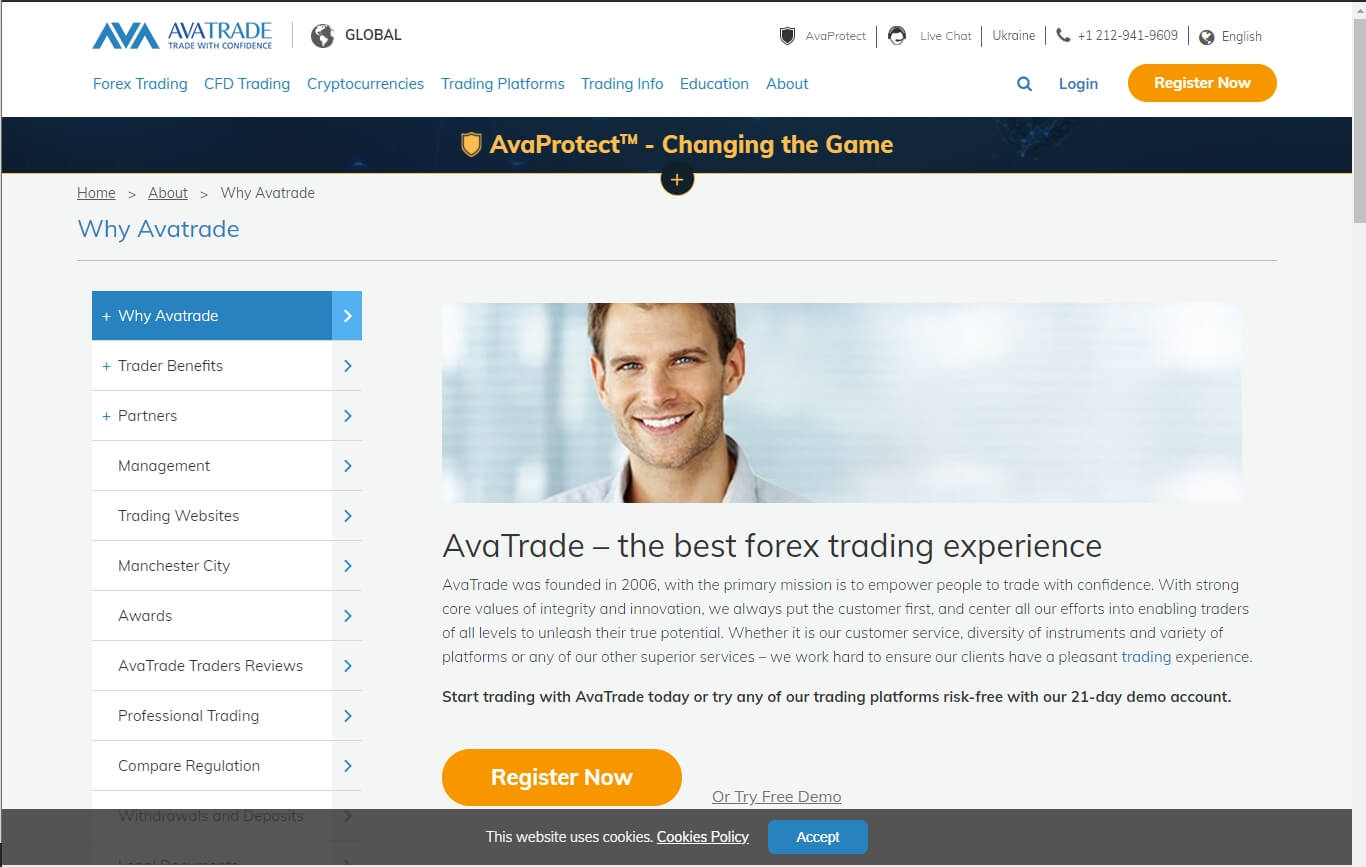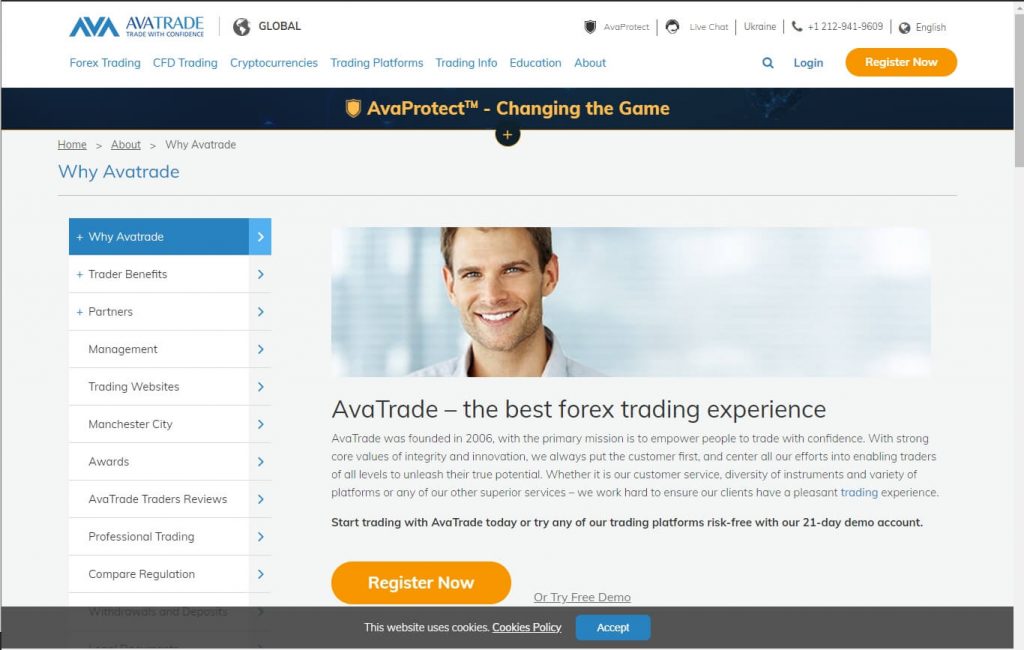 To top it off, Avatrade is a certified, licensed broker operating since 2006. Its global regulatory status, being acknowledged and recognized in 5 continents as a financial institution, is a glaring distinctive edge of Avatrade against other forex brokers on the internet.
If there is one thing that Avatrade should consider improving on, however, it is its offering of trading account type as it only offers a standard account. Should they widen their account type options, they may be able to attract more retail traders worldwide.